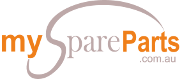 Your Free Spare Parts Online Marketplace. Currently being upgraded, will be back soon!
Custom Search
Auto Batteries
A car battery is one of those things you never think about until it fails. Even though it is arguably one of the most important parts of your car, few people understand exactly what a car battery does.
Unsurprisingly, the main function of a car battery is to power a car. An easy way to think about it is picturing it like a big can, with chemicals sealed inside. When being charged, these chemicals are lead and lead oxide electrodes suspended in an electrolyte mixture that is 33.5% sulfuric acid. When uncharged, the electrodes combine into a different type of lead oxide, while the sulfuric acid separates from the water in the electrolyte mixture - this separation is why car batteries freeze in the colder months.
Just like the battery powering your television remote, the one under the bonnet of your car has a positive and a negative terminal. When the terminals are connected to a power source, electrons build up on the negative terminal. These electrons then travel along a wire strung through the charged electrode and electrolyte mixture inside to escape through the positive terminal. The electrons produce the power necessary to start and run the car.
There are two main types of auto batteries: dry cell and wet cell. The "dry" and "wet" refer to how the electrolytes are suspended. In dry cell auto batteries, the electrolytes are in a paste, rather than a liquid. This lets them operate in any position, even upside down, and also greatly reduces the risk of the electrolyte mixture spilling. In contrast, wet cell auto batteries have liquid electrolytes. While wet cell batteries are an older technology than their dry cell counterparts, they are still used in auto battery technology.
Whether your car uses wet cell or dry cell, the worst feeling in the world is trying to start it on a cold winter morning, only to hear that "click" instead of your engine roaring to life. A dead battery can put a damper on any plans. Quite often, a dead auto battery, may sometimes be the result of a dying alternator.
To quickly check to see if an alternator may have a problem, firstly start your car, turning off your radio, air conditioner, and any other small battery drain. Next, turn on your lights. If they seem dim, it is a good sign that you have an alternator problem. A alternator in good condition will have your head lights shining bright. After you have done this, you can check to see if the connection between the battery and the alternator is secure. While you are checking the connection, you should also look to see if the alternator belt is loose or damaged.
After you check the connection, belt condition and tension, turn on your car ignition, using an external charger if necessary. Attach a multimeter to your alternator, looking for a voltage between 13.6 and 14.3 when the car is idling. If the voltage is outside of this range, your alternator may not be charging and may need to be replaced or repaired.