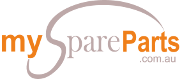 Your Free Spare Parts Online Marketplace. Currently being upgraded, will be back soon!
Custom Search
Car Alarms
For years car alarms have offered a sense of security to car owners. They are designed to guard your car from theft by deterring would-be thieves. Car alarms began as simple noise-makers that worked to prevent theft by drawing attention to a vehicle with a loud, high-pitched siren. However, over the years many people have experienced numerous false alarms and have ceased to pay attention to a sounding car alarm. This is because the sensors would often detect light touches or vibrations and set off the siren when theft was not a concern. The oversensitivity of the alarm worked to desensitize people to its sounding.
The car alarm is not a thing of the past, however. Modern developments have greatly improved on the old noise-maker in the following areas.
Sensors
Today's car alarms are equipped with sensors that are tuned to a more reasonable level of sensitivity (so that your neighbour's sound system will no longer set it off) and they may also be adjustable. Many of the new style alarms often contain proximity sensors that give one or two warning beeps before sounding the siren. This way, someone who accidentally bumps into your vehicle or walks close to it will no longer cause an unnecessary "alarm!"
Immobilizers
Another great feature common in modern car alarms is immobilization technology. Immobilizers physically prevent the engine from being able to be started, unless the correct starting device, such as a key, is used. This is designed to minimise the chance of your car being hot-wired. Many alarms equipped with this feature will actually prevent the vehicle from starting for a set period of time after a suspicious attempt to open or start your car has occurred.
GPS Tracking
Many modern alarm systems come with GPS (Global Positioning System) tracking so that your vehicle can be located wherever it is. In the event that someone has succeeded in stealing your vehicle, these systems ensure that you can locate it. Some designs require a third party at the receiving end of the GPS information. This may incur a monthly charge for this service, but check with your insurance company because many of the major insurance companies may give you a discount for having this feature attached to your car. Some manufacturers have produced car alarms with GPS tracking capabilities that will allow the cars owner to track the car directly with nothing but internet access, a user name and a password.
Battery Back-up
the first car alarms were powered by just the vehicle's main source of power, the battery. Since disconnecting a cars battery cables is a fairly simple job, it was easy to completely disable those alarms. People who want to strip a car of its parts and possessions have no need for the vehicle to be powered, so this method was viable for many thieves. Newer car alarms are equipped with a back-up source of power which is usually hidden from plain view and difficult to find. Disabling a vehicle's main power source will no longer disable an alarm.