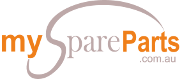 Your Free Spare Parts Online Marketplace. Currently being upgraded, will be back soon!
Custom Search
Maintenance Tips for your Car
To ensure that your car is running in top condition, you may need to carry out some weekly maintenance checks on your car. Listed below are some tips on how to keep your vehicle out of the repair shop.
Check Your Oil
You should check your oil as often as once a week. If you no that your engine uses oil you should do this daily. The dipstick is usually marked yellow; always check your vehicles service manual for its exact location.  To do this pull the dipstick out of the engine and wipe it down.  Reinsert it and take it out a second time to look at the reading. By doing this you will gain a more true reading of your oil level in the engine. If it is low, you should top it up to the recommended levels with your vehicles recommended oil which will be in your service manual. When doing this be careful not to overfill the oil because you will be causing another problem for your engine.  If the oil is dark, you may need to perform an oil change and replace the oil filter. By maintaining your oil level and by following the recommended service guide in your service manual you will minimise the risk of engine failure.
Check Your Radiator Water Level
To prevent over heating your engine it is best to check the water level in the radiator at least once a week. If you no your cooling system is using water then you may need to check it on a daily basis. While the radiator is cold, and the vehicle is on level ground, remove the radiator cap to inspect the water level. If the water level is low top it up with distilled water to the bottom of the neck of the radiator. Also a this point check the over flow bottle beside the radiator making sure it's level is correct. If it is low also fill with distilled water to the correct level. If you try to do this while your vehicle is hot you may cause serious burns to yourself from the excess pressure inside your radiator when you release the radiator cap.
Check Your Tire Pressure
Under-inflated tires can cause early tire wear, increase your fuel economy and may cause your tire to have a blowouts. Inflate your tires to the recommended pressure to prevent any of these from occurring. By having the correct tire pressure you will limit unnecessary tyre wear from occurring. Take a look at your vehicles service manual for the recommended tire pressure and use a tire pressure gauge to assist in inflating tires to the right pressure. Be sure to read the side wall of the tyre to make sure you have the right tyre installed on your vehicle.