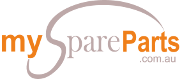 Your Free Spare Parts Online Marketplace. Currently being upgraded, will be back soon!
Custom Search
Seat Belt
Using a seat belt is one of the best ways to keep all occupants safe while driving on the roads. A seatbelt is essentially a type of safety harness, which protects an individual against the impact of a crash. If a car is forced to suddenly stop in the middle of a road, then a seatbelt will prevent an individual from flying through the wind shield of a car.
By disallowing an individual to hit hard objects in a car during a crash, a seatbelt is intended to protect a person. Seatbelts are great devices, because they absorb much of the tension and energy transferred throughout a crash. A person may not ultimately receive much of the impact, because the material of this safety harness will work to absorb the impact.
There are a couple different types of seat belts. In older versions of cars, a lap seatbelt can be found. This sort of seatbelt merely secures around the waist of an individual. In ordinary cars, a over the shoulder retractable seatbelt is usually found in the  front driver's and front passengers seat, as for the rear seats a over the shoulder non retractable will generally be found. A middle seat will usually still have a lap seatbelt but newer model cars are changing this to an over the shoulder type. Many newer model cars may have all three rear passenger seatbelts as over the shoulder retractable belts. The three-point seatbelt is a newly designed belt that works to absorb impact at all three points of an individual, including the shoulder, waist, and pelvis.
A non retractable seatbelt works to protect a person in absorbing shock. This type of seatbelt does not have a retractable device in it, as opposed to a retractable seatbelt. A seatbelt pre tensioner is another safety device which works in conjunction with air bags to stop a person from moving forward. There are three types of seat belt pre tensioners, including mechanical, electric, and pyrotechnic. The most common form is mechanical, which uses an intertial wheel and pendulum device to lock a belt into place.
Seatbelts are made out of polyester and usually have a sort of chain-lock device attached in them. Plenty of clamps are intertwined in the hidden parts of a seatbelt, that work to stop motion if an accident occurs. Web clamps work to protect a person, even if he or she suddenly moves forward in a vehicle. Some seatbelts even have an inflatable section to create a more comfortable experience in a car. Overall, seatbelts work to protect individuals no matter what situation occurs in a vehicle. One should always be sure to wear a seatbelt.