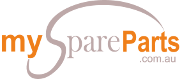 Your Free Spare Parts Online Marketplace. Currently being upgraded, will be back soon!
Custom Search
Chevy Crate Motors
Undoubtedly, Chevy engines are one of the most numerous and popular engines in the world, with the small-block Chevy being a very popular replacement motor in all its various displacements. While there are a ton of performance Chevy crate motors available, the basic 350 crate engine is also a strong seller as a replacement motor for tired or worn daily driven trucks and cars.

Related Pages

Search Crate Motors
Crate Motors

Chevy crate motors are available in dozens of variants, from the basic small-block to the high-tech LS-series motors that are the replacement for the venerable small-block. For those wanting big block power, Chevy crate motors range from the 425 horsepower 454 cubic-inch to the outrageous 720 horsepower 572-inch big block. Available as partial engines or complete turnkey solutions, Chevy crate motors offer time savings for users who don't want to be bothered with all the little decisions and hassles that come with rebuilding an engine. There is no need for an extensive tool kit or experience and the engine comes with a warranty. The downside is that if you don't take a look inside your new Chevy crate motor, you don't know what parts came with it. Some buyers resort to removing the cylinder heads and oil pan in a new crate motor just to check for substandard parts and proper tolerances. This is a good idea so that you will potentially catch issues that may turn into major problems down the road. Some suppliers offer dyno facilities so that you know that your engine has been run in for at least 30 minutes, providing some measure of comfort that the engine won't blow up when you first start it up.

If you go through discussion forums, you will see some stories of crate motors that failed right out of the box, or started breaking up after only a few hundred kilometres. A lot of these stories are unfortunately true, and that is why your research cannot be limited to the internet only. You have to ask around, and find out, who have had experience in buying Chevy crate motors and which suppliers are the most reliable and which consistently sell problematic products and offer little or no support. Generally speaking, OEM-recognized suppliers are the most trustworthy sources for crate motors. Summit, Jegs, Pace, Edelbrock, Scoggin Dickey and GMPP/Goodwrench have great crate engines and a wide selection to choose from. These companies have built up, and intend to keep, a reputation for quality and professionalism.

However, there are also smaller operations that are better known locally or in a certain region, who offer the same, if not better quality, as the big boys offer. These smaller engine builders are sometimes more careful in their build-ups and choice of parts because they do not want to get caught up in warranty claims and are keen to build up a reputation. Their prices can also be very competitive with those of the mass merchants and it would be unfair if one neglected to look into their products and services when shopping for a Chevy crate motor. Blueprint Engines began this way and today, they are carried by most of the major resellers.