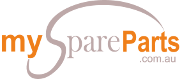 Your Free Spare Parts Online Marketplace. Currently being upgraded, will be back soon!
Custom Search
Clutches
Manual transmissions in any motorized vehicle, operates in the same manner. The gears re selected from inside the vehicle and then the selection, is transmitted to the transmission through the shift linkage. Unlike an automatic transmission which will select gears as the speed increases, a manual transmission requires input from the driver. Gears have to be selected as the speed and RPMs increase. When shifting takes place there has to be a momentary disconnection of the transmission form the engine, this allows the gear to be selected and the new ratio to be meshed with the speed of the turning engine. Not doing this creates a grinding and gnashing of gears that can be disastrous. Creating this disconnection is the job of a clutch.
Clutches consist of three main pieces, the Clutch plate, throwout bearing and the flywheel. When the clutch pedal is pressed the throwout bearing will push against the clutch plate and push it back from the flywheel this causes the engine and transmission to be disconnected briefly. Then a new gear is selected via the lever and the clutch is released. This will create a new ratio in the transmission relative to the gear selected.
There are two ways to activate a clutch. A hydraulic clutch will require a master cylinder under the bonnet and a slave cylinder on the gear box on the clutch fork assembly. Pressing the pedal creates hydraulic forces that will activate the throwout bearing on the end of the clutch fork and cause the flywheel and clutch plate to separate. These clutches work in the same manner as hydraulic brakes and require fluid levels to be checked and cylinders to be bled to maintain optimum operation.
Cable operated clutch uses a shielded cable to operate the throw out bearing. This cable is attached to the pedal and the bearing. Pushing the pedal will cause the cable to pull on the bearing and move the clutch plate away from the flywheel.
Clutches require maintenance and adjustment for continued good operation. When a vehicle appears to lose its power, or the gears appear to be "slipping" or not engaging correctly this is a sign the clutch may be worn. If the friction materials cannot grab the flywheel the power is not adequately transmitted from engine to transmission. Likewise, if it is hard to activate the clutch and gears are grinding on gear changes, the throwout bearing may be worn and require replacement. It is always advisable to replace both clutch and throwout bearing at the same time. Replacement of the clutch and throwout bearing require that the transmission be disconnected from the engine to gain access to the clutch. The throwout bearing will be found on the input shaft of the gear box. It is advisable to check the condition of the flywheel at this time and have it machined before installing a new clutch.