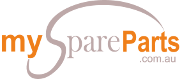 Your Free Spare Parts Online Marketplace. Currently being upgraded, will be back soon!
Custom Search
The different grades of engine oil
When you talk about the different grades of engine oil, one is generally talking about an oilís viscosity. Viscosity is defined as a measure of a fluidís resistance to flow. In laymanís terms, and talking about engine oils, itís the thickness of the oil that we put into our engines or our transmissions and differentials.
In talking about engine oil, the stuff that we put in our engines serves more than a lubricating function. Engine oil also functions as a coolant, corrosion protector and as a vehicle for removing minute debris and contaminants from the engine. This happens when the oil goes through the oil filter. Motor oil is able to perform all these functions because what we buy from the shelves is not pure oil. Up to 25% of it is made up of additives, which provide all those supplementary functions. As the car is used and the engine encounters it normal operating conditions, these additives are used up. Motor oil also oxidizes and thickens and eventually, its essential functions are destroyed. When that happens, serious engine damage will occur if the oil is not changed.

While grading oil is deduced from different parameters, viscosity is generally considered to be the most important. One additive that is added to the base oil is called a viscosity modifier. This additive is used to reduce the rate of change in the oilís viscosity as the engineís temperature changes. It contains polymers and copolymers of olefins, methacrylates, dienes and alkylated styrenes. As the temperature increases, the polymers expand to resist the oil thinning out too much. An important thing to note: It is thick oil that will do the most damage to an engine, not thin oil. This seems contrary to what we know or what seems to be logical. But experts agree that 90% of engine damage occurs when you start up a cold engine. Even oils that seem thin at room temperature are almost too thick to provide proper lubricating functions. At normal operating temps, engineers and lubrication specialists have agreed on motor oilís properties so that is not the problem even if the oil seems too thin. Cold oil on a cold engine does not provide the lubricating film and proper flow needed to lubricate the engine properly.

Various technical societies have classified oils according to different properties. At the back of the can, you will find ASTM, SAE, ISO or other classifications. But the most common and recognizable would be the SAE ratings. These standardized viscosity ranges are those used by lubricant manufacturers, original equipment manufacturers and consumers when labeling, marketing, specifying and using lubricants. As a car owner, your responsibility to the longevity of your carís engine is to check the ownerís manual for the recommended oil viscosity. The manufacturerís engineers know how oil will act in the engines they have designed, and will have taken this into account when they wrote up the manual. So, following the recommended viscosity will give you the best performance, efficiency, emissions and longevity. If you use your vehicle on the track or to race occasionally, then that is another story. But you will generally be able to find out what works best for your car from your fellow enthusiasts.

Synthetic oils are in a totally different classification. The synthetic oil molecules do not wear out. But because of the necessary addition of additives, synthetic oil does need to be replaced after a time. Synthetics provide the best engine protection but they are two to three times more expensive than mineral-based oils. But then, they can be used longer. And while some oil companies and automobile manufacturers have tied up (Shell/Ferrari & BMW/Castrol come to mind) to use their specific brands and products, the fact is engine oils of a certain classification (say, SAE SG or SH) are very similar to each other and using another brand will not necessarily harm your engine.