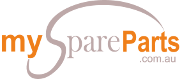 Your Free Spare Parts Online Marketplace. Currently being upgraded, will be back soon!
Custom Search
How Differentials Work
The differential in a car, or often referred to as the diff, is pretty much the last stop the power blasting from the engine takes, before it spins the wheels of a car.
A diff or differential has three main jobs to perform. The first job is to take the power passed along form the engine, and aim it at the wheels of the car. Second, it plays the role of the final gear reduction within the vehicle, slowing down the rotational speed of the cars transmission one last time before the power actually hits the wheels. Thirdly, it transmits all of the power to the wheels and allows them to rotate at different speeds, which is where the name differential is derived. If a car did not have a differential, the wheels that are not spinning ndependently would literally have to be locked together, and forced to spin at the same speed.
This would make turning the car much more difficult and harder on your vehicle. This would mean one tire would need to slip to accomplish a turn, and a huge amount of force is needed to make a tire slip. So that force would need to be sent through the cars axle from one wheel to the other, putting intense strain on all of the axle components of the car. So the diff, or differential device, splits the torque from the engine two different ways, letting each output to be able to spin at a different speed. A limited slip differential uses different mechanisms to allow for normal differential action when going around turns. So if a wheel slips, it will allow more torque to be sent to the non-slipping wheel.
A mini-spool differential basically just locks the differential, or in other words, effectively stopping the wheels from spinning independently. It replaces all of the spider gears inside of the differential centre with a completely solid chunk of metal. It has the same kind of effect so it is as if the differential was just welded. The advantage over just welding the differential to achieve the same affect is the mini –spool is much stronger than welding, and if need be can be reversed. An air locker, once activated, basically will prevent the differential gears from being able to rotate, and so in effect will prevent the axle shafts from being able to turn independently of each other.
So if both the wheels are tied directly into the rotation of the ring gear, the vehicle will be able to achieve the highest amount of traction at all times. When the air locker is unlocked, it will operate the same as conventional, open differentials. These are the different types of differential's that allow all different styles of vehicles like race cars, drift cars, and off-road vehicles to achieve the highest possible performance while in action.