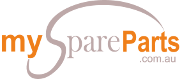 Your Free Spare Parts Online Marketplace. Currently being upgraded, will be back soon!
Custom Search
Engine Tuning
Engine tuning is a complex task that considers, and is affected by, many variables. Engineers and tuners can have differing philosophies on achieving a certain engine tuning goal, and entire books have been written on this subject. For an article of this nature, it is necessary that we stick to general principles.
One of the principal goals of engine design, modification and tuning is to achieve as close to perfect combustion as possible. By achieving optimum combustion, the tuner is able to use the air and fuel mixture to best effect, which results in the best power output for a given set of engine parameters.

Engine designers determined early on that the best mixture of fuel and air is 14.7:1, meaning 14.7 parts air to 1 part fuel. This ideal is called stoichiometric combustion and it is the point where fuel is burned completely. But the automotive engine is highly complex, and a lot of variables combine to defeat this ideal. In practice, engineers err on the safe side by leaning toward a richer fuel mixture. Nowadays, with electronic engine management and other modern automotive technologies such as direct injection and forced induction, engineers and tuners are able to extract the most power output from the least amount of fuel. Consider that in the 70s, small-block V8s normally had an output of 200-300 horsepower. Today, factory 2-liter engines with forced induction produce the same amount of power with far less fuel consumption and much cleaner emissions.

With carbed engines, fuel system tuning is achieved by replacing the fuel and air jets, venturis and emulsion tubes to achieve a degree of performance that is not really optimized across the entire rev range. Naturally, tuners will skew their tuning towards the upper rev band, where the most power can be produced. In terms of igniting the mixture, engines running on carburettors today take advantage of more accurate and high-output ignition systems. Distributors with contact points are very rarely used these days, and the best ignition systems for carbed engines also employ crank triggers and individual coil packs controlled by an electronic module.

Many mechanics lament the passing of carbs and distributors, which were easier to understand, work with and troubleshoot. But no one can deny that today's engines are superior in every way compared to even the best engines from, say, 20 years ago. Even replacing the intake filter and exhaust on a modern car can be optimized by a simple tune. The factory ECU can compensate to a certain point with these simple mods, but once you start messing with cams, or bigger turbos and/or fuel injectors, then you need to do some tuning, be it with piggybacks, factory ECU reflashing or standalone engine management systems in the case of more extreme mods.

With constant research and advances in electronics and in the tuning world itself, tuners themselves are constantly chasing moving targets. Furthermore, variances in tuning principles and methodologies should be discussed in specific forums for a particular car. For example, Subaru timing management is different from the BMW's which uses faster-reacting knock sensing and management. In this case, some BMW tuners have come to rely on this system to run timing for modified cars on the edge of detonation. Car manufacturers do not readily share the information contained in OEM ECUs and it is only through the dogged efforts of enthusiasts and tuners that a lot of information about these systems has been made available to the general public.

Fueling and timing (and boost, in the case of forced-induction engines), control are the main functions that an electronic engine management system monitors and controls. Based on sensor feedback, the ECU will add or subtract fuel and/or timing (and boost). In terms of fueling, the aim is to produce the most power using the least amount of fuel. But you cannot lean out the engine (too little fuel) because aside from losing power, there is the potential for engine damage that will lead to failure.

One other important parameter to tune in today's world of digital engine management is spark timing. As in the days of carbs and points, you want to run timing that will optimize combustion efficiency. Ignition timing determines when the fuel-air mixture is ignited. Optimum timing will vary, depending on conditions inside and outside the engine. With low engine loads, timing is advanced by a certain amount (from 30-40 degrees) and then gradually reduced as engine speeds rise. Generally, you need advanced timing to optimise engine output, but too much advance can lead to detonation or worse, pre-ignition. Engines can tolerate sporadic bouts of detonation but an engine that encounters pre-ignition conditions measures its life in seconds. So, when the engine starts to detonate (knock, in common parlance), timing advance is reduced. But the downside is reduced power.

For a street engine, the tuning goals are for a quick start, smooth idle and a responsive motor with good throttle response. In view of these goals, you need to plan your intended modifications carefully. Over-enthusiasm oftentimes leads to getting the biggest or most expensive mods that don't necessarily fit the real-world use of the vehicle. It cannot be stressed enough that all the modifications you will eventually add need to be compatible. For example, 8,000 rpm camshafts will be useless for street use, where daily driving sees you using only up to 5,000 rpm. All engines have weak points and your budget must include addressing these weaknesses. It's better to settle for an engine with less power if the result is a much more reliable and longer-lived powerplant that can be enjoyed with normal maintenance over several years.