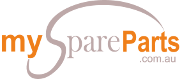 Your Free Spare Parts Online Marketplace. Currently being upgraded, will be back soon!
Custom Search
Exhaust Performance
A Common test carried out on exhaust systems to see how well it functions, is to have the systems back-pressure tested. To do this a vacuum gauge can be connected in the intake manifold. Also, a pressure gauge can be attached to various points in the exhaust system to test its pressure. If the vacuum reading on the gauge is very low or the pressure reading on the gauge is very high, the system has an excessive amount of back-pressure.
Back-pressure forces the engine to work harder to breathe. An engine that breathes easily will not require extra power to take air and fuel in or to expel exhaust gases out. A healthy exhaust system may help to improve the fuel economy of the engine by limiting back-pressure and ensuring that the energy from fuel is used for powering the vehicle and not for disposing waste.
Sports exhaust systems are designed to limit back-pressure. Whereas standard systems use cast iron manifolds and heavy pipe work for the exhaust system, performance exhausts may use ceramic-coated light weight steel manifolds that have a very smooth finish and a light weight stainless steel exhaust system with their contours designed to allow gases to flow with ease out the tail pipes.
Hi-flow converters are a part of many sports exhaust systems. They are larger in diameter and allow more exhaust to flow through quickly. They may offer a slight increase in horsepower and fuel economy. But be aware that you maybe also increasing the noise in which your exhaust system produces.
Special mufflers are available with one linear baffle and a resonator chamber. The single baffle allows for a smoother flow and the resonator chamber cancels out certain frequencies which may help to reduce the noise levels. Some systems use a muffler and a separate resonator to alter exhaust noise.
Upgrading to a sports exhaust system may have the disadvantages of noise and expense. But many systems pride themselves on the deep, low "roar" they create, which maybe unappealing to some drivers. Before you change your exhaust system work out what you actually want to achieve, weather it is fuel economy you are looking for or just the sound that everyone remembers as you drive buy. Have this at hand when talk to your exhaust shop; it will greatly assist them in what products to offer you.