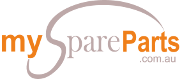 Your Free Spare Parts Online Marketplace. Currently being upgraded, will be back soon!
Custom Search
Exhaust Maintenance
A couple of safety tips to keep in mind when working on or inspecting a exhaust system,  be sure to wear gloves, as all the components may be extremely hot while you are testing the system and looking for any leaks . Make sure the area you are working in is well ventilated because the exhaust gases if inhaled can be extremely dangerous to your health. Running a vehicle in a closed space can lead to carbon monoxide poisoning.
To check an exhaust system for leaks, damage and corrosion it may be easier to do so on a hoist. If you are able to gain access to a hoist, raise it so that there is enough room for you to walk underneath your car safely. Before doing so, make sure that the hoist is locked in its safety position. Once this is done you may start to inspect to exhaust system. Firstly start the car and listen carefully along the exhaust as you walk underneath the car, if the system is leaking you will here the exhaust gases escaping, this may also be coming from a damaged section of the exhaust where the mufflers or pipe work may have come into contact with something. If there is some damaged found, also look for any holes or cracks in this section.  If there is no, obvious holes or cracks where the damage is, then move on to checking the gaskets where the pipes are joined. The main joint between the exhaust manifold and the exhaust system is commonly called the flange gasket.
If the flange gasket is leaking, it is best to have this fixed from your muffler shop as soon as possible. The problem is its not just exhaust gases that escape from hole's in the system its actually very hot gases that are escaping. If you prolong getting your exhaust system fixed you may run the risk of your car catching on fire. This is at the extreme end of the scale I know but to be able to prevent any other damage great or small which may occur, may help you stay out on the roads safely for longer.
Just Remember it may not the end of the road for your exhaust system if there is only minor damaged done to it as long as it is sealed and the only place exhaust gases are leaving the exhaust system is through the tail pipes. It may be good practise to have your exhaust system inspected every year at your local exhaust shop even if you may not feel there is anything wrong. Remember early detection of corrosion in your pipes, broken rubber mounts and old seals may all help to maintain your exhaust system, and at the end of the day may save you a lot of time and money in the long term.