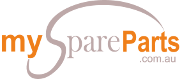 Your Free Spare Parts Online Marketplace. Currently being upgraded, will be back soon!
Custom Search
Air Cleaners
Power for most vehicles is either provided from a petrol or a diesel engine. Each of these types has been around since the late 1800s. Although they are both considered internal combustion power sources and operate in much the same manner, the fuels that they burn and the type of ignition necessary to ignite the fuel is different.
The air cleaner on a vehicle does exactly what it says, cleans the air. Internal combustion engines, like the ones in every vehicle, use a mix of air and fuel to create the energy used to propel the vehicle forward. The air and fuel both need to be clean and free of particles, bacteria, and other things so that the engine can utilize them properly and maintain a good level of performance. If clean air is used, the result is a smooth running vehicle with a higher performance level. Conversely, if dirty air is allowed to circulate into the system, the components of the engine that are affected will not be able to maintain such a high level of precision and will cause inconsistencies and problems, leading to higher repair bills and loss of use.
Because the cleaner pulls in the polluted air, filters it and sends it on to the engine's cylinders, they accumulate dust and dirt particles that can eventually clog the air cleaner. This is why it is so important to replace them at the manufacturer's recommended length of time or when it is noticed that the air filter is very dirty. Typically cleaners are replaced annually or every 20,000 kilometres depending on the use of the vehicle. However, for those living in the rural areas where dust and particles from dirt roads are more prominent or heavily polluted regions, more frequent changes may be needed to ensure a clean running engine. In these areas, it may be necessary to change the air cleaner more often.
The shape of the cleaner will depend on the vehicle manufacturer. Some air filters are round like a wreath with a hollow middle; others are cylindrical, square, or rectangular. The important thing to remember here is to replace the air cleaner with the same kind. Replacing it with another type of air cleaner may not satisfy the requirements of that particular engine and it could cause serious problems along the way.
The materials used in the production of the air cleaner need to be effective yet easily serviceable. Typically, air cleaners are constructed of pleated paper contained in plastic or metal housing. These types of air cleaners are the most common because they are not only efficient and easily replaceable, but also inexpensive to produce. Therefore, changing the air cleaner in the vehicle can be one of the most cost effective types of maintenance.