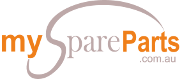 Your Free Spare Parts Online Marketplace. Currently being upgraded, will be back soon!
Custom Search
About Fuel Filters
A fuel filter is a very important part of the fuel system, helping deliver clean fuel to the engine. Located in the fuel line, a fuel filter physically screens out particles in the fuel, as there can sometimes be rust, paint, and other debris in fuel that can potentially be harmful to the engine. A fuel filter can actually improve the engines performance by delivering cleaner fuel with little or no particles of foreign debris to the engine. If this debris were to get into engine there could potentially be a lot of damage caused, requiring costly repairs or even the replacement of the engine.
The fuel filter is found by the fuel line underneath the engine by the fuel tank or in the engine compartment. Since there are many different types of engines there are also many different types of fuel filters. A carburetted engine has a very low-pressure fuel system and fuel goes through fuel resistant rubber hoses. In this type of engine the fuel filter is made out of plastic or metal and has an inlet tube coming from one end and an outlet tube from the other end. This requires a circular clamp to be used to attach a hose clamp over each end. Some cars have electronic fuel injection where fuel is squirted into each cylinder by an injector. This is a very high pressure system and because of this it is necessary that the fuel lines be made of metal. In these engines the fuel filter usually has a threaded fitting on each end which then allows the fuel line to be screwed into each end.
The internals of a fuel filter is typically made of a cartridge that contains filter paper to catch particles and debris. Some specialty fuel filters like those found on diesel engines have a bowl shaped design in order to trap any water since water is denser than diesel, this will caught in the bottom of the filter. It is very important to maintain the filter regularly to keep your car running smoothly. This is usually as simple as disconnecting the old one and replacing it with a new one. Just remember some filters may require to be primed before starting the engine.  There are also filters that can be disconnected, cleaned, and replaced which can save money. When changing or replacing them it is very important to pay attention to the inlet and outlet sides to make sure that it is being connected in the correct manner.