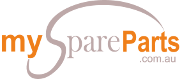 Your Free Spare Parts Online Marketplace. Currently being upgraded, will be back soon!
Custom Search
331-Ford-Stroker-Motor
The development of the Ford 331 stroker came about as an offshoot of the oil consumption problem that the 347 stroker developed a reputation for. As anyone who will have researched 347 strokers will find out, early 347 strokers suffered from wrist pin and oil control ring interference in the piston, causing high oil consumption and premature wear. While this was okay for racing engines, which are torn down and rebuilt on a regular basis, this was not as acceptable for street use, where engines are expected to last more than 150,000 kilometers.
To get past this problem and still enjoy the benefits of a stroked small-block Ford, engine builders came up with the 331 cubic-inch configuration. Because the total stroke length for the 331 stroker is 3.25 inches as opposed to 3.40 for the 347, the 331 places less stress on the cylinder walls. Additionally, pistons for the 331 tend to have more material at the top of the piston, which could become a critical factor when the engine build is looking at a forced induction application down the road. It´s generally accepted that 331 strokers have better reliability than the 347, even though they can easily spin past 6000 rpm. As with any stroker kit, consideration for the strength of the engine block must be taken into consideration in the planning stages of the build. Stock blocks can have a life expectancy measured in hundreds of thousands of kilometers, as long as power output does not exceed the 500 hp range. Beyond that, one should look at aftermarket blocks for reliability and longevity.
Your stroker engine´s longevity will be affected by how you use it. If the stroker build is for street use within the 400 horsepower range, then an iron crank with the stock block will suffice. As we´ve said, however, 500 horsepower and up needs an aftermarket block, a forged crank and upgraded rods and pistons for reliability. One must be realistic about budget and requirements in the planning stage, and it´s best to be conservative about the power requirements for a street engine.
331-inch stroker kits should be available where 347 kits are sold but unfortunately, exchange rates sometimes favor foreign companies. In your area, ask around for suppliers who have a solid reputation in terms of parts quality and service. Unfortunately, China-sourced products are prevalent in the market and they are not synonymous with quality. Reputable brands like Scat do use Chinese-manufacured parts but they are further refinished in the U.S., so these can be trusted.
Once you get your stroker kit, you or your engine builder should have a machine shop balance the assembly. One other advantage of the 331 over the 347 in this regard is that the machine shop costs for a 331 are about the same as for an OEM 302 rebuild. Because of the slightly shorter stroke, clearancing issues are not present the way they are in a 347 stroker build. Some builders also recommend a reconditioned Ford harmonic balancer instead of using a fluid type harmonic balancer for a street engine. The reasoning is that engine speeds vary dramatically on a street driven car, and fluid balancers are not effective that way. Detrimental engine damage can occur when rpms change abruptly and a fluid type balancer is used.
If your budget is tight, it´s acceptable to use the cam and heads from the original engine, but try to have some headwork done to increase flow through the head. In fuel injected engines, an ECU tune is practically a necessity to optimize the increased displacement and power/torque curves of the engine.