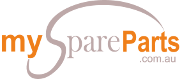 Your Free Spare Parts Online Marketplace. Currently being upgraded, will be back soon!
Custom Search
347-Ford-Stroker-Motor
A Ford 347 stroker motor built from a 302 is a very popular buildup for Ford enthusiasts, owing to the fact that a stroked 302 will give lots more power and torque compared to the original 302. An argument can be made that for a street motor, a 351 is a better engine. However, if your car came with a 302 in the first place, you would be able to use all the parts for the 302, like the induction system, exhaust system, oil pan, bracketry, etc. The 351 is also a larger engine, so unless your car has a spacious engine bay or you are replacing an engine in a pickup, you will be limited to the dimensions of the 302 block.
Building up a Ford 347 stroker entails buying a stroker kit, which is made up of the crank, connecting rods, pistons, piston rings and bearings. Go to various Ford forums and it will not take long for you to see warnings and horror stories about buying cheap stuff. Unfortunately, economics and competition has made China a huge source for aftermarket parts suppliers and the quality is very erratic. It is not uncommon for these cheap parts to fail even before a couple of thousand kilometers have been driven.
Some aftermarket suppliers do buy China-made parts but have these further refinished and inspected to ensure a fairly reliable product at a competitive price. Scat is a brand that you often see mentioned as a reliable and cost-effective manufacturer and their crankshafts see use even in race cars.
More often than not, the connecting rods and pistons come with the kit. A stroker motor induces more stresses on the rotating assembly compared to the stock setup, so it´s recommended that you use high-quality conrod bolts. Because of the long connecting rods that a 347 stroker uses, there is a well-known issue with 347 motors in terms of oil consumption. This is because the piston pin is in the area of the oil control ring, so significant oil gets past the oil ring. Kits with these types of pistons are called enroachment kits because the problem has not been corrected. There are non-enroachment kits now available that will eliminate this problem, but as they use a different piston design, they will cost more. As always, you get what you pay for.
Apart from buying a quality stroker kit, there is machine work to be done on the block to remove some interference issues, as well as fit the pistons. A stroker kit uses pistons that have a 30 thousandth overbore, so this must be matched to the block. Owing to the quality issues mentioned previously, you will also need to have the rotating assembly balanced, which may mean that you will need a new harmonic balancer. Some builders also put in a new flexplate. And speaking of builders, unless you are an accomplished one yourself, it´s highly recommended that you use a reputable engine builder to assemble your engine. It takes only one small mistake to blow an engine and an inexperienced hand can very well accomplish this.