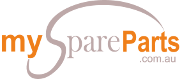 Your Free Spare Parts Online Marketplace. Currently being upgraded, will be back soon!
Custom Search
427-Ford-Stroker-Motor
Unless you are purchasing an aftermarket block from Ford Racing, Dart, Bessell or some of the many other suppliers that supply these parts, chances are you will be building your Ford 427 stroker from a 351 Cleveland (more commonly known as a Clevo) or Windsor casting. This will be the foundation for your build and you will need to allocate some funds for testing the block for suitability. Stroking a 351 block to 427 cubic inches takes it to the edge of reliability, and steps need to be taken so that the build will last for several years.
Although the Clevo block is known to be more robust because of its bigger size, Windsor blocks were produced in far greater numbers than Clevos, which is why aftermarket parts makers have a much more varied selection of parts for the Windsor. You can assemble your own stroker kit, starting with a good crankshaft. A forged crankshaft is much better can a cast one, but the cost difference makes forged cranks a viable choice only for those with big budgets. For those who need to keep an eye on their cashflow, Scat and Eagle cranks have been used with much success for street and occasional race use. As with connecting rods, H-beam rods are the better choice for big budget builds although I-beam rods are perfectly acceptable, as long as you replace the studs with high performance units. ARP is the leader in this field and most engine builders use this brand.
Because of the long stroke of the 427 engine, the oil consumption problem that bedevils other Ford stroker builds also manifests itself here, although there are new piston designs that can circumvent the problem. Note though that piston designs for the Ford stroker that raise the piston pin can be more prone to failure because of the thinner material at the top of the piston head. If you´re the type who doesn´t want to be bothered with details like that, then buying a kit that includes the crank, con rods, pistons, rings and bearings is the way to go. There are dozens of choices out there but a word of caution must be said regarding cheap kits. Invariably, these are made in China, where mass production does turn out cheap products at the price of poor quality. There is in fact a well-advertised brand thatís known in builder´s circles as having failure rates of 50%. We are talking here of engines that don´t last 5,000 kilometers, sometimes failing in the first 1,000.
You can also purchase an assembled short block, which is a completed block, crank, rod and piston assembly. If you choose to do this, remember to double-check the clearances. Good parts will be compromised by shoddy assembly. Even if the short block comes with a warranty, you will want to avoid that particular hassle.
Whichever route you go in buying your parts, look at the rod ratio for the kit. You want a ratio that is 1.55 or higher, as low ratios put more stress on the cylinder walls, specially at high rpm, and these results in premature engine failure. When you have all your parts, take them together with the block to a machine shop that can check the block for cracks, core shift and overall soundness. Only then should the reciprocating assembly be fitted to the block. A trial fit will show which parts need to be notched for clearance. It´s also highly recommended that you use a girdle to strengthen the lower end. Grouting is also a common practice that helps stiffen the block.
Because of the huge increase in displacement, changes to the induction system are often necessary. There are a lot of combinations that have been proven to work. The user of the engine should make a decision from the very start what the use of the engine will be so that the build can be fitted to the intended use. For street use, torque is always preferred over top end horsepower where there may be little occasion to wind the motor to its redline. Unless you are an accomplished builder yourself, it will be better in the long run to entrust your engine to an experienced professional, who will know the little tricks that will ensure a successful and reliable engine build.