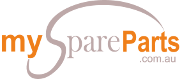 Your Free Spare Parts Online Marketplace. Currently being upgraded, will be back soon!
Custom Search
Car Hire
Car hire is becoming a reliable and affordable way to travel when on holidays or on a business trip. Many large car hire companies have depots in every capital cities and some in many major towns to make it easy to pick up and drop off vehicles. If you intend on using the services of a car hire company it may also be a good idea to see if the company offers a loyalty program. Loyalty programs are a great way to save money and or exchange points earned for other products they offer.
When it comes time to book a car it's a good idea to do a little home work first.  Firstly write down a couple of dot points about the trip you are about to take to make it easier to book you car…
. How long are you requiring the car for?
. When and where will you start your trip?
. When and where will you finish your trip?
. How many kilometers are you planning on traveling.
. How many people will be traveling with you?
. How much luggage you will have?
Once you have this information you may now start looking at the different hire options for different cars, and also the different insurance, fuel and kilometer options that are available. If you are not sure on any part of these options make sure you ask the car hire company then and there exactly what they mean. This will save any misunderstandings when it comes to returning the hire car at the end of your trip. All the options may seem very complicated at the time of hire but choosing the one suited to your needs will help you save money at the end of the day.
Once you have made your choice on the package you would like to take, make sure everything is written on the hire agreement, do not rely on any verbal agreements. For example some options you may need to clarify are as follows:
. The price per day/week for the car hires?
. How many kilometers you are allowed to travel?
. Whether you need to fill the car up with fuel when you return it or if they do?
. If they do how much per litre will they charge?
. What type of fuel is recommended for the car?
. And especially what the insurance excess will be if you were to have an accident?
. Who do you contact if there is a problem with the car?
. What times are the services available? Eg; 24/7?
Many car hire companies use a third party contractor to carry out there services in towns where they don't have a depot, so be sure to clarify this and obtain there contact information. Make sure you are happy with all these fine points before you sign your agreement.
Just remember when hiring a car take a good look at the insurance and fuel options available with the agreement. Many first timers get caught when given a lot of options so take your time, if you feel you are being rushed or pushed into an option you don't feel you would like it may be better to take your business elsewhere.