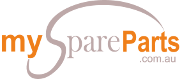 Your Free Spare Parts Online Marketplace. Currently being upgraded, will be back soon!
Custom Search
Trailer Hire
There are many different trailers now available for hire, for many different applications. For example you can now hire a small box trailer for moving rubbish, to a dual axel car trailer for moving a broken down car and you can even hire a horse float if need be.
When it comes time to move your belongings around from place to place it may be a good idea to hire a trailer instead of buying one.
Trailer hire places are required to maintain there equipment on a regular basis. So if your not mechanical minded or don't feel like maintaining a trailer and would rather be working in the garden, and love to save money buy doing the job yourself then this may be a good option for you
If you decide to hire a trailer it may pay to look at the insurance option on the hire agreement. The insurance option is a cheap safety net, for if you were to have an accident or so worse still the trailer was stolen a least you no you may be covered.
Never look at the insurance side of any hire agreement as being bad, because if you do need the cover you no you have it. Many people after the fact always say, if only I new they offered insurance. If the place you are intending on hiring from don't offer insurance on there equipment it may be better you take your business else where.
The other bit of paper work that is very important to fill out with your hire agreement is a damage check sheet. Again if they don't ask you to fill one out, ask if they have one. If they don't have one it may also be better to take your business else where. This piece of paper allows you as the customer to make a note of any damage to the trailer before you hire it. By doing this, you may also check the standard of the trailer before you attach it to your car.
Just Remember to always know what you want to use the trailer for, how much weight you are intending on carrying in the trailer and how much time you hope to do the job in. This will help in determining what is the best trailer for you to hire for the weight you are about to carry and how much the trailer will cost for that amount of time it will take you for the job.  Be careful when estimating the time portion,
Remember jobs always take longer then you expect. Always check the penalty if the trailer is returned late, it may be cheaper just to hire it for the extra hour to be on the safe side. Also remember to ask what packages they may have available for short term and long term hire.