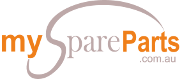 Your Free Spare Parts Online Marketplace. Currently being upgraded, will be back soon!
Custom Search
355-Holden-Stroker-Motor
How to build a 355 stroker motor As you may well know, building a Holden 355 stroker will involve using a 308 cubic inch core as the basis for your build. Most likely this will be a used block, so you will have to have this checked for core shift, minute cracks, pinholes and other possible defects. Any well-equipped machine shop can do this for you.

Related Pages

Compare Stroker Motor Prices
Replacement Holden Crate Motors
Holden 383 Stroker Motor
Crate Motors

If you do a search for Holden 355 stroker kits on the Internet, you will be faced with a ton of choices, but you need to be warned that there are a lot of parts available online that will give you grief. There are countless stories of cranks snapping in half or other parts breaking from cheap but untested sellers. You generally get what you pay for and when it comes to crankshafts, Harrop, Come and Pavtek have been found to be the best in terms of quality and longevity. Note that fitting the 355 crank will require some block deburring so that it will clear the walls of the block. Not much material has to be removed, about .080 will do the trick.

Since you are going the stroker route for more power, it's a good idea to look at a hotter cam. There are plenty of tried and tested brands in this regard and street setups do well with 276 or 288 duration cams. Some still get away with 304 cams but at that point, you are giving up a bit of driveability for the extra power. Only you know how you will be using the engine, so the best compromise will be up to you.Don't be afraid to ask if you're unsure.

Part of having a bulletproof bottom end is using rods and pistons that can take the punishment that you intend to dish out. Hard use requires that you use aftermarket rods as well as top-quality pistons. If forced induction or nitrous injection is in the engine's future, all the more so. Since time immemorial, it's always been the unbendable rule that the faster you want to go, the more money you need to spend.

A lot of people building 355 strokers for the street have had great success with Holden VN rods and heads. When using these rods, it's best to have them magnafluxed and x-rayed or sonic tested. Then have them heat treated and stress relieved so that they don't break from the continued revving that will be sure to come their way. With the heads, successful racers can point you to the guys who do the best mods. When it comes to the induction system, you can go the carb or fuel injection route, depending on your needs, budget and inclination.

Don't be cheap on things like bearings and gaskets. There's nothing more frustrating and disheartening than having to pull an engine because of a leak or a knock caused by a cheap rod or crank bearing or a leaky gasket. Finally, get a good ignition system. There's lots of choices and you can get recommendations from your mates on which perform well and reliably.

If you're having the engine built by someone else, be sure to give them the truth of how the engine will be used, because the builder will be able to recommend which parts can be compromised on and which are a necessity. And despite the efforts and attempts by many, there are builders and tuners who have really set themselves by apart by the quality of their tune and workmanship. A 355 engine that has been put together with proven parts and tuned by a knowledgeable mechanic will easily put out 400 horsepower, and 500 plus horsepower is fairly common for the hotter builds. As we said, horsepower is equal to dollars but it is possible to have a nice, reliable 355 stroker motor for a price a little more than the cost of an engine rebuild.