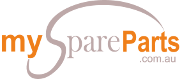 Your Free Spare Parts Online Marketplace. Currently being upgraded, will be back soon!
Custom Search
383-Holden-Stroker-Motor
The main difference between building a 355 and 383 Holden stroker is in the added machining that needs to be done to the block. A block being prepped as the foundation for a 383 needs clearance work done to the walls, as well as filling and strengthening of the water jackets. If you are doing the work yourself, you will have to do a test fit of your crank, rods and pistons and measure how much clearance you need.

Related Pages

Search Stroker Motors Now
Replacement Holden Crate Motors
Holden 355 Stroker Motor
Crate Motors

Then remove the reciprocating assembly, grind the material away and do a test fit again. Repeat as necessary. Or take the block to a machine shop and have them do it, as well as test the block for defects. It's also highly recommended that you have the whole bottom end balanced for longevity and smooth running. Also important is to have the oil passages deburred, as the excess material has been known to hinder flow, and this affects engine longevity. As you can see, considerable time and money will go to block prep but this will pay off in the long run with an engine that keeps on running for years despite heavy use.

Whereas a 355 stroker will allow you to use the original rods, a 383 needs new rods, aside from the pistons, rings, bearings and of course, crank. Do not scrimp on these parts. You need to buy the best you can afford. You don't want a build you just spent $10,000 on snapping a crank in the first few minutes of its life. Given the same components, a 383 will give much better torque, lower down in the rev range, so this combo makes a lot of sense for the street, aside from being the obvious choice for a racer.

When it comes to selecting components for your build, it's best to choose from what a certain manufacturer does best. For example, Harrop make the best cranks but not pistons. Scat makes good connecting rods but not cams. As always, you need to be decided on what you will really use your engine for, as well as what your budget will allow, then ask knowledgeable and experienced people who will point you in the right direction. This same advice applies when selecting your cam and induction system, as well as the cylinder head mods you want to do.

There are some people who argue that for builds over 500 horsepower, you need to use a block with 4-bolt main bearing caps. But the fact of the matter is that thousands of Holden 383 builds have been running at 6000 rpm and producing much more than 500 horsepower with 2-bolt mains. A good stud kit normally holds things in place in builds like these.

A lot of people assume that between a 383 and a 355 stroker motor, it is the 383 that will be more stressed, but it's actually the opposite. A 355 will have to rev more to produce the same power as a 383 and the bigger motor will be up by at least 30 ft pounds of torque throughout the rev range. In a normally aspirated engine, it's the high revs that kill an engine. In forced induction and nitrous setups, other factors also come into play.

Nowadays, it's really a better idea to build a 383, because the parts bill will almost be the same, except for the need to buy new conrods. As far as machining is concerned, the additional water jacket work will only set you back a few extra hundred, all things being equal. But the result will be a torquier engine that will give you more horsepower without having to rev it too much. For a street car, this is the better combination.