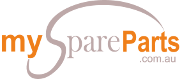 Your Free Spare Parts Online Marketplace. Currently being upgraded, will be back soon!
Custom Search
Replacement Holden Crate Motors
More than 541,000 Holden V8s were produced over a 30-year period, starting from 1969, when it was first introduced. The Holden V8 is an overhead valve (OHV) V8 engine used initially in the Kingswood and Monaro model ranges; it was later utilised in the Torana and Commodore ranges. This motor was also central to Holden's efforts in the Australian Touring Car Championship and the Bathurst 1000 until 1995.

Related Pages

Browse Crate Motors
Holden 355 Stroker Motor
Holden 383 Stroker Motor
Crate Motors


Repco developed and built the Repco-Holden Formula engine for Formula 5000, using the block and head castings of the Holden 308 V8 as the foundation. The engine featured various special parts and modifications such as Lucas fuel injection and dual coil Bosch ignition, including more than 150 components specially designed by Repco. The final mass-produced variant, the HEC 5000i, was phased out in the VT I Commodore in 1999, to be replaced by the imported American GM-Powertrain Gen III V8 known as the Vortec or LS series.

As a result, most ads you will see now for Holden crate motors are for GM's LS1 and LS3 engines, which are a generation apart from the original Holden 308. If you choose to stick to your old block, there are reconditioned 308s available, as well as stroker kits to take the Holden engine up to 383 cubic inches, giving a displacement of 6.3 litres. However, this will mean that you or a shop will have to go about rebuilding the engine yourselves. Some popular combinations you will see on sale are 355 Holden crate motors that give 440 horsepower and 420 foot pounds of torque. Ready to run this engines cost a little over $6,400. Reportedly, this combo with a Holden factory twin throttle body intake has enough power to run 11.8's in a VN Statesman and yet is still tractable enough for the wife to drive as a commuter car. If that kind of money is above your budget, there are reconditioned Vortec crate motors from 1996-2000 that have been fitted with new Vortec heads, hypereutectic pistons, HV oil pump, new sump, new timing cover and new performance cam. These sell for around $3,500 and come with a 12 month guarantee.
It is another option to go with the newer design Vortec or LS-series engines, as Holden themselves has adopted this design for their newer cars anyway. The blocks are cast in aluminium (for automotive applications), as are the heads. All the advances in engine design from the last 30 years are in these engines, such as improved metallurgy, cooling, airflow, combustion, power ratings, fuel efficiency and computerized engine management. Apparently, there are motors built up by Holden them that have LS2 blocks with LS3 heads. LS2s make 400HP but with the better LS3 heads, these engines would probably make an additional 20 horsepower. These engines come complete with 58 tooth reluctors, fly by wire throttle bodies, injectors, and other components just like other LS crate engines. These engines are factory assembled motors so they should have much better build quality compared to commercial, but not specialist, shops.
There are well-known Australian crate engine suppliers who have managed to put together the tooling and expertise to build up motors locally, at prices that are very competitive, so that you do not have to pay the astronomical shipping costs that you will incur with bringing in an engine from North America. Whatever your choice is to replace your Holden motor, there are now a lot of choices out there at very competitive prices. As always, do your research and ask your mates about their experiences with specific motor combos and suppliers so that you end up with a purchase that will keep you happy for a long time.