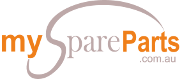 Your Free Spare Parts Online Marketplace. Currently being upgraded, will be back soon!
Custom Search
Comprehensive Car Insurance
As with any type of insurances it is very important for the buyer to beware and be informed regarding all aspects of their Comprehensive Car Insurance.
There are so many levels of cover – depending on the company that you finally decide. They may have many In-house features which you may or may not be eligible for in your purchase of insurance. Some companies have policies which can be attached to your home and contents policies and these may or may not cover what you really want.
Comprehensive Car Insurance – in its name means – Insurance to cover the whole car – BUT – this is not always the case. Sometimes you find out that the excesses are so high you are not going to get the cover you really thought you had.
Again it is Buyer Beware and Be Advised. Your insurance will be worked out on the usual things like –
Age of the vehicle – make – model – special modifications
Special accessories –Blue tooth, DVD – GPS – Stereo – Leather seats and other special items can be allowed for in certain policies.
Where do you house your car? Is it in a locked car garage, or under a car port? Do you park it on the street most of the time? Do you have central locking or a car alarm?
The Comprehensive Car Insurer you choose will also have a list of their questions for you, which you need to answer as honestly as possible. This will prevent any complications with the Insurer when and if you have to make a claim. The car may also have to have a road worthy certificate depending on which state you are in and what the state law requires.
The age of the driver and their experience also will come into play when the Insurer is giving you a quote for this type of policy. Always read the fine print and check if you have to have every driver listed as a user of the vehicle to be covered.
One of the bonuses with some types of Comprehensive Car Insurance can sometimes be that the Insurer will supply a hire car for a number of days while your vehicle is getting fixed. Some policies also have accommodation if you are in another state or far away from your home, and most have some sort of towing included if your vehicle is unable to be driven.
These are all the types of questions you need to ask, including the main one, regarding the price, are these extras free or do they come with an extra cost. Check out what is not covered, especially with all the recent flooding, it is wise to find out in advance if you car is or is not covered for Flood. Also what is the Insurance Company's definition of flood?
Different states have different rules and costs, so it may depend on where you live as to the final cost for Comprehensive Car Insurance. If you do not fully understand the policy when you are talking to the Insurer ask as many questions as you need so you get the type of policy that you are seeking.