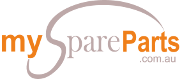 Your Free Spare Parts Online Marketplace. Currently being upgraded, will be back soon!
Custom Search
Third Party Property Fire and Theft Car Insurance
This type of insurance give you protection for your vehicle for Fire and Theft and Liability cover for damage to other people's property, their car or vehicle. Your car is not covered by this type of insurance when in an accident. It is very important to find out exactly what and who is covered when buying this type of insurance.
The amount that you have insured your vehicle for will depend on the age and type of vehicle and which type of insurance you finally decide on. You will need to give the insurance company specific information for this type of policy. They may want to know some or all of the following and more:
Details of the Vehicle? Model - Make – Year etc
Are there any modifications to the Vehicle? Suspension – exhaust system – body – engine – tyres – wheels- gear box – differential or sound system?
Extras - Car Alarms?
Do you have any accessories on the Vehicle?
Sheep Skin Seat Covers – Mag Wheels- Central Locking – Stereo - Gps – Blue Tooth
Where is the car, normally located and is it stored in a garage?
Who is the main driver?
Is the vehicle being used for private use or business use?
There will be a list of specific questions from the Third Party Property Fire and Theft Insurer that you will need to answer which may differ slightly from the ones above. Always ask what these questions are and answer them honestly to avoid issues with the company that you choose.
When there is a claim you will have to pay an excess in many circumstances. You will need to find out what they are. There is often quite a difference in Excess amounts to be added if the driver is under 25 or a relatively new driver. The Insurance Company will have a complete list. Also if the driver is an unlisted driver – there may be a different excess to be added if there is a claim.
You may also need to ask the question – What is NOT covered by this type of policy. The very name of Third Party Property - Fire & Theft Insurance - specifies what is normally covered. Things that might not be covered could be:
Items in the car which might be taken or tampered with while the vehicle is being stolen – for example – personal belongings or Cds etc! Panel Damage to your vehicle – Damage to your door locks or ignition switch – windscreen damage – These are just a few things which may or not be covered and you may need to ask these questions from the Insurance Company when discussing your Third Party Property Fire and Theft Policy.