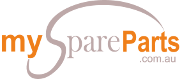 Your Free Spare Parts Online Marketplace. Currently being upgraded, will be back soon!
Custom Search
Modifying Your Engine for Improved Performance
Any discussion on improving engine performance begins with the basic premise that an engine is basically a pump. The more air (and fuel) you can flow through an engine, the more power you can potentially produce.
There are many things you can do to an engine to improve its performance. The most basic mod you should perform is to improve exhaust flow. This means installing less restrictive mufflers, exhaust pipes and even optimized-flow exhaust manifolds, more commonly known as headers. Well-designed freer-flowing exhaust systems give 15-20 additional horsepower in today's modern engines. Catalysts are well-recognized restrictions in the exhaust flow but removing them is illegal for road use. For track-only cars, a straight pipe from the header system removes all flow restrictions. Since an engine is basically a pump, the aim of the modder is to improve intake and exhaust flow. So after removing the exhaust restriction, you should next look to the intake flow to improve performance. A free-flow intake filter and a properly designed cold air intake kit can add up to 15 horsepower to your engine. Some cold air kits relocate the MAF (mass airflow) sensor so that the sensor is less exposed to engine temperature and air density changes.
Since computers now control modern engines, the next step to improved performance is to modify the ECU or engine control unit. The modifications for ECUs range from replacing just the software (commonly known as reflashing) to replacing the ECU with a complete management system that accepts additional sensor inputs, contains additional memory for several engine control maps and is programmable from a handlheld controller or a laptop. Optimizing such an engine management system needs a person who understands fuel and ignition maps, as well as a dyno to track the positive or negative results of changes to the map. After taking care of the intake, exhaust and engine management systems, the next bolt-on would be replacing the OEM camshafts with higher performance cams. Aftermarket cams can add up to 20 percent more power, depending on the type of cam. If you have inadequate knowledge of what your engine needs, ask a mate who owns a car with the same engine as yours. Better yet, internet forums have discussed this topic to death and there are brand-specific forums you can join that can give you a lot of background knowledge in making a decision on what is the best cam to use.
If you are still hungry for power, you have now come to a fork in the road. You will need to decide if you want to go the forced induction (turbo or supercharger) route or the NA or normally aspirated route. Any of these routes you take will force you to spend huge sums of money which you cannot hope to fully recover. In terms of power production, turbo or superchargers are kings of the hill. However, the engines need to be built properly (stronger internals, lower compression) to give maximum reliable horsepower. Engines without strengthened internals tend to grenade themselves when given high levels of boost. You will also need boost control devices, commonly known as wastegates, to properly control boost pressures, as well as fuel enrichment protocols in the engine management system so that the engine does not suffer from detonation problems. Poor throttle response and complexity also bedevil turbo systems. Turbo and supercharger kits are widely available nowadays so it is best to stick to these kits if you want to go the forced-induction route. These kits have been tested to provide the best combination of reliability and power.
Some owners though prefer to stick to normally-aspirated engines. The advantages of such engines include much better throttle response, good driveability and higher maximum engine revs. Torque delivery is also much better in NA engines and this is what you need for the street. NA setups are generally more budget-friendly. Plus, if the car is a weekend racer, it will most probably have to adhere to a specific class which limits an owner to certain modifications. If you choose to go this route, all the bolt-on modifications discussed above can still be used. The next steps will be to improve cylinder head flow by porting and polishing and changing pistons to a higher compression ratio. Replacing the fuel injectors is also a valid option at this point. More extreme setups will replace the connecting rods, add piston oil coolers, balance the rotating assembly and generally replace internal components with lighter, more durable parts. As is the case nowadays, the engine management system will also have to be adjusted to take the modifications into account.
One of the best ways to improve you car's performance has always been to replace a car's existing engine with a bigger, higher performance engine. Hot rodders have been doing this for ages and it is a time-tested and proven formula. The advantage of going this route is that you will immediately get a huge power increase without affecting in any way the reliability of the engine. Kits are now available to transplant engines in various cars. Of course, the initial cost will be high but if you consider the piecemeal expenses that you will incur with incremental modifications, installing a bigger engine will turn out to be cheaper in the long run.