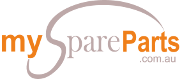 Your Free Spare Parts Online Marketplace. Currently being upgraded, will be back soon!
Custom Search
Radiator Types
Some controversy exists over whether alloy (aluminium) or copper radiators are best. Both types have there advantages and disadvantages. Fashion also has been known to help people make a decision on what type of radiator to install.
Older vehicles primarily used copper core radiators with a metal top and bottom tank. These radiators contained a lead solder that is highly susceptible to corrosion which meant a more pro active approach to maintenance was required. These radiators were bulky and heavy. The new radiators found in most new cars use an aluminium core with a plastic top and bottom tank. This often means if the tank has been cracked it now has to replaced rather then be repaired. There is a possibility the plastic tank can be plastic welded but not advisedable when your investment in your car relies on a sound radiator. Also the core weather it be aluminium or copper should be cleaned and assessed by a professional to see if it repairable or if it needs to be replaced.
The ability to customise aluminium radiators makes them the favourite choice for performance and custom vehicles and the fact you can polish them is also very appealing. You can now order a custom radiator to suit your requirements, with the height, width and depth all able to be adjusted to your needs. Copper radiators are still highly used in performance cars where fashion is not an issue.
When choosing coolant for your radiator be sure to check your vehicles service manual to make sure you are putting the right coolant in the system. Some coolants contain additives called inhibitors that help to slow corrosion of the parts it moves through. Coolant comes in green, yellow, orange and red. Orange and red coolants are new and contain organic acids which are meant to increase the protection of aluminium from electrolyte corrosion. Aluminium coolants also contain silicates which are specific protectors of this metal. Coolant with silicates is not to be used in copper/brass radiators; green, silicate-free coolant contains the best type of inhibitor for these types of radiators.