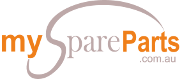 Your Free Spare Parts Online Marketplace. Currently being upgraded, will be back soon!
Custom Search
Air-suspension
For the man on the street, the most common impression of air suspension on vehicles is that of a car that rides very low to the ground. Sometimes, these custom cars even drag a metal part under the car so that it produces sparks, or else the owner drive the car with the front jacked up high while the rear sits very low to the ground. A more recent development is the stance movement, which uses air suspension to achieve the slammed look, which is that of the car sitting very low to the ground and its wheels tucked in at an angle inside the fender wells.
But air suspension systems for cars date back to as early as the 1920s, where they were put to use for their superior ride qualities and self-levelling capabilities. GM offered air suspension on some of its cars in the 60s, where their ride quality was extolled but the reliability was not. Since then, various manufacturers such as Maybach, Rolls-Royce, Lexus, Jeep, Cadillac, Mercedes-Benz, Land Rover, Audi, and Lincoln, among others, have models that feature air suspension systems. The newest systems offer sport and comfort modes that also lower the car´s ride height at higher speeds for improved aerodynamics. Some OEM air suspensions have even linked seat memory systems, so that a particular driver´´s seat settings trigger specific settings in the air suspension system. Because of the many advantages air suspension systems offer, car manufacturers continue to research new materials and technologies and are incorporating these into future car designs. Aside from cars, air suspensions find broad applications on trains, semi trailers, passenger trains and buses.
The many advantages of air suspension include a much wider tuning range compared to steel spring suspensions, easier customization of spring rates, load levelling and a more comfortable ride. Not to mention the street cred it gives to owners of custom cars. New air strut designs for racing have even been introduced, although these systems have yet to prove themselves in the highest levels of motorsport.
Air suspensions are an extremely popular modification in the custom car culture. All manner of vehicles have had air suspension systems installed on them, such as street rods, trucks, cars, and even motorcycles. Practically all air suspension systems nowadays use an electrically-driven air compressor which drives a system of valves and reservoirs to adjust the pressure inside the air bags or springs which installed in a vehicle´s suspension points. The latest custom installations also feature digital electronics but the majority of setups still use analog controls. By simply adjusting air pressures, right height, ride quality and handling can be adjusted to suit a driver´s preferences.
As mentioned earlier, reliability and maintenance concerns, as well as cost considerations, have prevented the widespread adoption of air suspension systems in cars. Commercial use is much more common, specially in vehicles that are used in custom applications such as ambulances, buses and industrial vehicles.
Common problems found in air suspension systems include bag or strut failure stemming from rot or old age. The rubber component can become brittle or develop cracks due to debris, overextension, rubbing against other components or rot. Air lines can also fail but these are far less common. Also less common is dryer failure, which works to remove moisture from the air system. Air compressors, depending on brand and use, can fail fairly quickly but are easily diagnosed and repaired. Moisture buildup and leaks will cause the compressor to work harder than it should, which would lead it to burning out. But as with all aspects of the car industry, continuous improvements in materials and technologies are being made, and reliability and longevity has improved greatly over the decades. At this point, air suspension systems are viable and even desirable alternatives to the standard steel spring suspensions that have been in use since the automobile was invented.