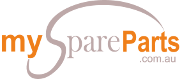 Your Free Spare Parts Online Marketplace. Currently being upgraded, will be back soon!
Custom Search
Shock Absorbers
All cars require the use of shock absorbers as part of their integrated suspension system. Their basic function is to absorb the shock caused by bumps and uneven surfaces of the road so the driver and passengers can enjoy a safer, more comfortable ride. Without shocks absorbers, a car would be harder to control and there would be significantly more disturbance for the occupants.
Shock absorbers are installed on all 4 wheels of a car. They come in a number of forms, but the most common for vehicles are based on a hydraulic piston and cylinder system. There are both single and dual cylinder shocks, with the latter being used more often. In a single cylinder system, a piston pushes down in to the cylinder that is filled with hydraulic fluid or oil. The oil is compressed and slowly forced out in to a reservoir which allows the piston to rise. This process is controlled by the amount of pressure and resistance between the viscous fluid and the piston.
Dual cylinder shock absorbers are similar to single cylinder systems except that they have an outer and inner cylinder. The piston moves up and down within the inner cylinder and oil is forced out and fills the outer cylinder that encapsulates the smaller inner cylinder. Fluid is released through one or several small holes strategically located on the inner cylinder. As the fluid moves slowly out and then back in, the piston compresses and then expands.
Shock absorbers are attached to the sub frame of the vehicle on one end and the wheel axle on the other end. Different cars use different shocks. Using incorrect shocks for your particular vehicle can lead to serious problems with your suspension system. The manufacturer of each car model has engineered the suspension system to work with certain types of shocks. Over time, when your shocks wear out, you may need to replace them.
Replacing your worn out shock absorbers will make a noticeable difference in the comfort and performance of your vehicle. You may also notice the stopping distance of your vehicle may be better when braking and less body roll in the vehicle when you enter and exit a corner. It is important to not wait too long to get new shocks because they also help keep your tires firmly on the road. Remember new shocks absorbers may help increase the safety of your vehicle by giving you greater stability and control to your vehicle.