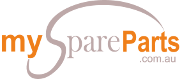 Your Free Spare Parts Online Marketplace. Currently being upgraded, will be back soon!
Custom Search
An Overview of Performance Suspension Modifications
Savvy enthusiasts put as much emphasis on suspension modifications as on their engines. For the car enthusiast who is learning to tackle the twisty bits, it is actually better to drive a car that is underpowered but with consistent handling. This may teach some proper handling, braking and steering techniques.
One of the more effective ways of tuning a street car for handling is to replace its sway bar (actually anti-sway bar, but itís more commonly called a sway bar). Fitting a larger diameter sway bar in the front will improve the handling of the car noticeably, with only a slight penalty in ride quality. This is because you will not have changed the spring, yet, so the spring rates will be as the factory has fitted it for the best compromise in ride and handling. The next step is to change the shock absorbers. Shock absorbers control the rate of oscillation of the spring and are actually moving up and down continuously when the car is in motion. High-performance shocks tuned for handling are more resistant to the heat generated by the oscillating action of the suspension and offer more consistent performance. High-end performance shocks have settings that can be adjusted externally.
Normally, springs are the last major item to be changed when modifying a carís suspension. A stiffer spring (which has a higher spring rate) promotes better handling by stiffening the suspension more than a sway bar can. Spring rates are specific to the type of car and its intended use. Ask around and do your research before buying a set. There are so-called coil over kits that replace the entire suspension strut assembly in cars. The coil over is a spring/shock/lightweight threaded body combination used by hardcore enthusiasts to give their suspensions complete adjustability. There are also camber adjustment plates that you can install so that the camber settings can be adjusted by turning a couple of bolts.
Adjusting suspension settings is almost a black art and if you are unfamiliar with the principles of oversteer, understeer, camber, caster and toe, it is imperative that you learn about these things. Otherwise, you will end up spending a ton of money on expensive parts that are not working together. Basically, understeer is when the front end slides, meaning the car does not turn as much as you are telling it to, hence the term 'under steering'. Conversely, oversteer is when the back end slides, causing the car to turn more than you are telling it to, hence the term 'over steering'. Most cars are set up from the factory to understeer. Experienced drivers can go faster with an oversteering car since they can use the gas pedal to control the attitude of the car. The finishing steps in setting up a car for handling will be to replace the suspension bushings with stiffer ones and installing chassis braces to reduce the flex from the bodyshell.
At any period in the handling modification process, the owner/driver should consider replacing the carís tires with higher performance units. Tires are a science unto themselves and they make a major difference in a carís handling. Of course, the extreme performance tires require stiff suspensions to extract the most of their performance potential. In choosing which particular brand and model to use, itís best to ask fellow enthusiasts in your area which tires work best. There are so many factors affecting tire performance (compound, road temperature, car weight, air pressures, road surface, intended use, etc.) that making a blanket recommendation is imprudent.