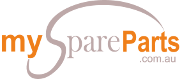 Your Free Spare Parts Online Marketplace. Currently being upgraded, will be back soon!
Custom Search
Kinds of Suspension
Macpherson struts
MacPherson Strut designs are used on the front end of many front-wheel-drive vehicles. This system is compact and efficient. It uses a strut assembly that combines the shock absorber and spring. This assembly takes the place of the upper control arm in other suspension designs as well, it helps the wheels to be turned with ease when steering the car. Extra room in the front end allows for transverse-mounted engines, used in many FWD vehicles. The strut runs vertically and connects to the wheel hub. MacPherson designs also use a sway bar that attaches to each lower control arm to stabilize control arm motion which may give the suspension system greater control of front wheel driven cars on the road.
Coil Springs
The coil spring is used as part of the Macpherson strut assembly. The coil spring is designed to compress under load and extend once the load has been removed. This is best described when a vehicle hits a pothole the coil spring will compress to absorb the force of the pothole, and once out of the pothole the coil spring will extend to release the energy, intern taking the car back to it preferred ride height.
Leaf Springs
Leaf spring systems are used in some rear end suspension systems in place of coil springs. Leaf springs are flat and thin strips of steel made up into what is know as a muliti-pack. They usually mount to the axle housing just behind the tire by using 2 you bolts which clamp the housing to the leaf spring. To take the guess work out of making sure the diff is square on each side of the spring there is a centre lug on the spring to locate the diff housing on too. Leaf springs are known for their ability to control braking when under heavy loads, which is one of the main reasons they are the preferred type of suspension for trailers.