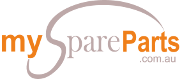 Your Free Spare Parts Online Marketplace. Currently being upgraded, will be back soon!
Custom Search
Trailers
Before towing a trailer you may want to consider going through the following helpful tips on attaching a trailer to your vehicle. When towing a trailer it is a good idea to ensure that the tow rating of  the vehicle exceeds the weight of the trailer you intend on towing. What this means is that your vehicle has been rated to tow a certain amount of weight, this can be found in your owners manual. Once you have found this you need to find the compliance plate on the trailer to see how much the trailer weighs. If the trailer weighs more then what your vehicle is rated to tow, you should not use that vehicle to tow the trailer.
Now you have determined whether your vehicle is able to tow the trailer its now time to look at attaching the trailer to your vehicle. To do this you have to back the tow ball on your tow bar underneath the hitch of the trailer. This is some times a tricky thing to do for beginners so don't be afraid to ask for assistance. Once the tow ball is underneath the hitch it's now time to lower the hitch down over the tow ball using the jockey wheel. There is a safety latch on the hitch which you will have to depress to make sure the hitch can be lowered all the way down over the tow ball. Let the safety latch go once you have hit the bottom, this will lock the trailer to the tow ball of the vehicle. To check that the safety latch is locked try to lift the trailer up off the tow ball.
When you have check to make sure the hitch is succured, it's time to attach the safety chain from the trailer to the vehicle. The safety chain will require you to use a D shackle to attach the safety chain to your vehicle. Make sure the D shackle you are using is also rated for the application you intend on using it for.
The trailers wireing must now be conected  from the trailer to the vehicle. Many vehicles have different pin trailer plugs, what this means is inside the cable there are many wires and depending on how many wires are need to run the functions of the trailer will determine how many pins are in the socket to attach the wires to the vehicle. There are many different types of plugs like a 7 pin round plug and a 9 pin flat plud so its very important you check this before you intend on towing your trailer so you have time to purshase a adptor cable if you need to.