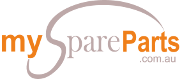 Your Free Spare Parts Online Marketplace. Currently being upgraded, will be back soon!
Custom Search
Australian alloy wheel standards
At first glance, the Australian wheel standards regulating the type of wheels and tyres that car owners can put on their vehicles seem like measures designed to take the thrill out of car ownership. Any car owner wanting to customize their vehicle's look naturally considers aftermarket wheels as the first step in personalizing their ride. The relevant Australian Design Rules which directly affect our wheel choices are rules 20, 23, 24 and 42.

Related Pages

Browse Wheel Prices
Pros & Cons of Alloy vs Steel Wheels
Wheel Maintenance

ADR 20 is more a safety regulation than anything else, as it specifies that wheel rims should retain a tyre even if there is a rapid loss of inflation pressure. Rule 23 regulates the type of tyres that can be used and rule 24 specifies the requirements for tyres and wheels appropriate to a specific vehicle's load capacity. Meanwhile, ADR 42 specifies design and construction requirements to ensure safe operation of vehicles. Actually, reviewing the details of the ADR reveals that the rules were formed for the safety of the motoring public.


If you are reading this article, it's safe to assume that you want to find out how to fit aftermarket wheels (and probably tyres) to your vehicle. In terms of wheel and tyre sizing, what the law stipulates and regulates is simply the overall rolling diameter. As long as your replacement wheel and tyre combination is very close to the same size as the original wheel/tyre rolling diameter, then your aftermarket wheel and tyre choice is perfectly legal. However, getting the rolling diameters for the old and new wheel/tyre combinations is a little tricky.


At this point, some knowledge in decoding those letters and numbers in a tyre's sidewall becomes important. For example, the code stamped on a car tyre says 215/55/ZR15. What this means is that the tyre is 215 mm wide and 15 is the wheel's diameter in inches. The R means that the tire features radial construction, which is how most tires are made nowadays. Z refers to the maximum speed the tyre is rated for and 55 refers to the tyre's aspect ratio. This means that the tyre's sidewall height is 55 percent of the tyre width of 215 mm. Sometimes, you will also see a two-digit number like 87, 92 or a number near that range. This refers to the tyre's load rating.


With these numbers in hand, you can now calculate the tyre's rolling diameter, which is derived using the formula RD (rolling diameter) = 2 x (aspect ratio) + (wheel size) x 25.4mm. Alternatively, this site (http://www.alloywheels.com/tyrecalc.asp) allows you an easy way to calculate the tire size. A tyre shop should also have a reference manual that will have the legal sizes for your vehicle.


As we have said, the law regulates the wheel/tyre rolling diameter only. Specifically, it says that you can't increase the rolling diameter by more than 15mm or decrease the rolling diameter by more than 26mm. This is also known as the +15mm/-26mm rule. Technically you can put any wheel size you want as long as you find tyres thin enough to match the vehicle's original wheel/tire rolling diameter, or not exceed it by +15/-26 mm. Other restrictions include having the exact wheel/tyre combination on a particular axle, an increase in wheel width that cannot be more than 1.3 times the vehicle manufacturer's widest tyre option for a particular vehicle and that there should be at least 1.5 mm of tread depth on any part of the tire that comes in contact with the road surface. Additionally, load and speed ratings cannot go below the specified ratings found on the vehicle's door placard. You also cannot use a passenger tyre to replace light truck tyres. Aside from being illegal, it is highly unsafe to use a tyre that likely has a lower load rating compared to a light truck tyre.


Besides being illegal, large changes in a vehicle wheel's rolling diameter do affect the speedometer's reading. Since most aftermarket wheels end up with increasing your vehicle's rolling diameter, your speedometer will read lower, increasing the chance that you will be pulled over for speeding without your realizing that you are over the limit. There's also nothing more frustrating than getting a defect notice and being forced to replace your wheels after spending a . ton of money for them. Be aware too that adapters and spacers aren't road legal in Australia unless fitted by the manufacturer. Notably some Porsche models apparently use them so in those cases, they are legal for use in Australia.