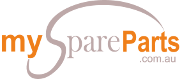 Your Free Spare Parts Online Marketplace. Currently being upgraded, will be back soon!
Custom Search
Ball Joints
How to tell you need new ball joints

Ball joints are a critical component of a car's suspension. New ball joints may be required when you hear a clunking sound as the car hits bumps or potholes on the road.


It's a fact of owning a car that suspension parts, most likely front suspension parts, will wear out and that you will have to have some maintenance done eventually. Most automotive ball joints and tie rods are now a sealed type unit, where manufacturers claim that they will last the life of the car. This is not usually true and the sealed construction actually precludes the proactive measure of greasing the ball joint, which will usually extend its service life for a long time. When a clunking sound continually intrudes as you steer or hit a bump, it may be time for new ball joints.


Ball joints fail primarily because the grease between the ball and socket assembly has dried out. This causes unwanted friction and wears in the assembly and is aggravated when water and grit get inside the ball joint and act as an abrasive paste. At this point, it is only a matter of time before you have to buy new ball joints for your car. That is why it is important to also watch out for torn ball joint boots, which are easily replaceable, because an enclosed ball joint will give the most service life possible.


You may not initially notice a worn ball joint. But eventually, you will feel a mild knock through the steering wheel that comes and goes. But as you use your car, this mild knock becomes a large clunk that rattles the steering wheel. Bear in mind that this is not necessarily the ball joint. You will have to jack up the car and test the suspension by moving the wheels from side to side and up and down. Side to side slop indicates a problem with the tie rods or steering rack ends. Sloppy movement when you shake the wheel up and down indicates a bad ball joint. No car owner should delay repairing a failing ball joint or tie rod end. When these components fail, the failure will be a separation of the wheel from the rest of the suspension components. This will inevitably lead to loss of control and damage to the cars under chassis at the very least. If the separation happens at a high speed, a rollover is a very likely possibility.


New ball joints can be expensive, especially if you are purchasing OEM parts. However, it is very important to get quality replacement parts from reputable sources because substandard replacement parts can be made from inferior materials and may fail without warning. Just because you have new ball joints doesn't mean that you're out of danger. You must ensure that they are up to spec.


Ball joints can be replaced by accomplished mechanics that have the proper tools. Be forewarned though that it can be heavy, messy work and will take from 4-6 hours. You may also want to consider when buying new ball joints that you buy the ones that have grease fittings in them so that you can pump fresh grease into them on a regular basis. Combined with a periodic inspection for torn ball joint boots, you will have these new ball joints lasting for a long time.