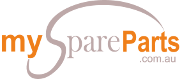 Your Free Spare Parts Online Marketplace. Currently being upgraded, will be back soon!
Custom Search
Alloy versus Steel Wheels
When deciding what wheels to purchase for your vehicle, you must make a choice between steel and alloy rims.

Related Pages

Browse Wheel Prices
Wheel Maintenance
Wheel Balancing

Both types of rims have their pros and cons. First, consider rim weight. Alloy rims are often lighter than steel rims. If the weight reduction is significant, it could vastly improve the handling of your vehicle. Acceleration and braking forces require the fast response of wheels. Wheels, as moving parts, develop inertia, or the tendency to continue their movement at the same speed. When the accelerator or brake pedal is pressed, inertia is interrupted and the moving wheel must adapt to the required change. Lighter wheels will do this faster, since heavier wheels develop a stronger inertial force.


Yet if the weight difference of an alloy wheel is not around 4kg, less than its steel counterpart, the average driver will not notice much improvement. Those people enthusiastic about performance vehicles and auto racing may notice a difference from as little as 2.5kgs. lighter.


Although alloy wheels have a weight advantage, always take into account its durability. While alloy wheels combine aluminium with other steels like magnesium to increase their strength, steel wheels are still stronger. When damaged, a steel rim will bend whereas alloy rims bend and crack. A bent steel rim can often be repaired, but more often alloys must be replaced. The superior durability of steel rims gives them a higher load rating, since they can handle more weight. Anyone who drives on rough roads, tows a trailer or enjoys off-roading should keep rim strength in mind.


Cost must be considered when purchasing new wheels; most alloy wheels cost at least twice as much as steel wheels. But with the ever changing fashion of wheels the cost can sometime be much higher. Always remember, that some retailers will actually do a better price for a tyre and wheel package, so you maybe better off selling or trading in your old wheels and tyres to keep the cost down. Some people who often change cars will store their old wheels, so when they sell their car they swap the new alloys with the old wheels. This will only work if the new car purchased has the same wheel offset and stud pattern.


Stud patterns describe how many bolts are used to attach a wheel to a hub and the size of the circle that spaces them out. This is easy to determine on vehicles with an even number of studs; the distance between the farthest studs is the diameter. With an odd number of studs, measure from the wheel's centre to a stud's centre, then multiply by 2 to get the diameter. Patterns are written as the number of studs x diameter (i.e. 5 X 120mm).


Car Care OnlineThe offset of a wheel, or position of the hub mounting surface in relation to the wheel's centre line, takes into account the wheel's backspace and the rim's centre line. Measure from the inside of the rim to the hub mounting pad to get backspace, and then measure the rim's width and divide by two for its centre line. Subtract the centre line from the backspace, and you have an offset value.