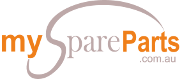 Your Free Spare Parts Online Marketplace. Currently being upgraded, will be back soon!
Custom Search
Cleaning Windscreens
A clean windscreen is essential for your safety whilst driving. A lot of times, we don't notice our windscreens have become filmed over with grease and dust particles. While soap and water works, and purists will use nothing but clear water, there are better ways to clean a windscreen.

Related Pages

Windscreen Sealing
Windscreen Removal & Replacement
Windshield Repairs
Car Windows Repairs

Here are some tips on cleaning windscreens. Whatever method you use, the principles are the same, clean, dry and polish.

- Some people like ammonia-based cleaners, which are available at most supermarkets and car care shops. Bear in mind that ammonia is harmful to many car surfaces, including vinyl, rubber and leather. So be sure to keep it on the glass when using it.

- Use micro cloths. First, use a wet one which has been wrung out well and go over the windscreen with it. Then dry it with a clean, dry micro cloth. No need to use chemicals or soap. This will work well for the inner part of cleaning the windscreen where an ammonia-based cleaner can harm the dashboard.

- Diamondite® is a silicone-free, three-step process used to remove contaminants from glass surfaces. The final step adds a layer to protect the windscreen from filming and pitting.

- Another product which seems to be regularly mentioned in forums is Invisible Glass. Does not contain detergents and evaporates quickly and completely. It can be used on window tints but is not recommended for use on polycarbonate plastic.

- Using old newspapers is an old trick. Many people use a cloth to initially clean the glass and dry it out with newspapers, others use white vinegar and water solutions to clean the windscreen and then use newspapers to wipe and dry the glass off.

With the use of synthetic materials on car interiors, or because of smoking, a hazy film is sometimes deposited on the inside of a windscreen. Some cars are more apt to have this problem than others. Rubbing alcohol on a soft cloth works well in removing this film. Water with dishwashing detergent also works, as is a water and vinegar solution. A micro fibre cloth is best to use for this.

See more helpful tips at www.myspareparts.com.au