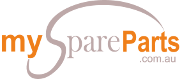 Your Free Spare Parts Online Marketplace. Currently being upgraded, will be back soon!
Custom Search
Car Window Tinting
There are several advantages for tinting the windows in your vehicle. Tinting is commonly known for its ability to limit visibility from the outside in. This is valuable for people who have security in mind for there possessions, but for most people this is not a concern. The three main reasons people choose to have there windows tinted is for glare, heat and UV reduction.
The first advantage window tinting offers is glare reduction. Window tint is a polyester film adhered to the window. Tinting your windows is much like replacing them with the lenses of your sunglasses. With the reduction of light being allowed to pass through the window it makes it easier to see on coming traffic in the ever change weather conditions of or country. This is also very useful for people who have light sensitive eye problems. It also greatly increases the safety of driving on very sunny days.
The second advantage of window tinting is heat reduction. Tinted windows may keep about 65% of the heat from sunlight out of your vehicle. This particular capacity of tinting film makes it highly appealing to those who live in hot climates and must drive and park their vehicles in the sun often. It also helps protect the upholstery of your from being damaged.
And finally, the film used in window tint is capable of blocking nearly all of the sun's ultraviolet (UV) rays from entering the vehicle. UV rays cannot be seen, but can interact with the human body in harmful ways; overexposure can lead to eye damage, sunburn and skin cancer. People who must spend large amounts of time in vehicles during the day would benefit significantly from window tinting.
Tint comes in many different shades for vehicle applications. The most common shades are between 50% and 5% tint. The higher the percentage, the more light comes through. 50% tint allows 51% of sunlight into the vehicle; 35% tint allows 35% in; 20% allows 24% in; and 5% allows 5% in. All shades are reported to block 99% of UV rays from the vehicle interior.
States have their own laws concerning what shade of tint is legal, so it's a good idea to check what shades are legal before you have the tint fitted to your vehicle. Remember window tinting may increase the safety of driving on very sunny days for you and your family.