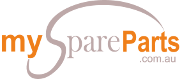 Your Free Spare Parts Online Marketplace. Currently being upgraded, will be back soon!
Custom Search
Tyre Compound Information
Despite looking like a simple rubber donut, the modern tire is an assembly of numerous components that have been selected through a combination of experience, technology, tradition, experimentation and research.

Related Pages

Browse Tyre Prices
Tyre Basics
Tyre Treads
Tyre Maintenance

Built up on a drum, this assemblage of steel wire, natural rubber, carbon black polymers, silica, fabric and proprietary chemicals is cured by heat and pressure in a process called vulcanization. Vulcanizing a tire produces the reaction that creates the elastic qualities that a tire needs. This permits the tire to be compressed in the area where the tire contacts the road surface and spring back to its original shape under high-frequency cycles.

While the structure and carcass of a tire is just as important, it is the tyre compound that directly affects how a tire will grip the road surface as well as determine how long the tyre will be usable. Compounding variables that tyre engineers take into account are surface type, temperature and operating conditions, which will help them determine the hardness and wear resistance (durability) of the tires they are designing. As any car enthusiast will tell you, tire compounds play a critical role in the performance of a car, which is why racing teams devote countless hours and huge sums to tire testing and evaluation. This is also why tire manufacturers are very active in motorsport, because apart from the obvious PR benefits, the track testing and racing process allows them to evaluate their compound formulations for wear and longevity.

Obviously, more tires are used on the road than in racing and here, tire manufacturers devote even more resources for developing their other models, such as winter and efficiency tyres. Winter tyres need to work at sub-zero temperatures and tyre compounds in this environment need to withstand the tendency to become brittle. In the case of fuel efficiency tires, these need to exhibit the least rolling resistance while giving decent grip.

The compounding process mixes all the ingredients that a tire manufacturer deems necessary for a given tyre model. This formula will include all the rubbers, polymers and proprietary chemicals that manufacturers work so hard for and spend so much on to obtain. The mixing is done in three or four stages to incorporate the ingredients in the desired order. The process involves a shearing action that generates considerable heat, so the mixing machine is water-cooled to maintain a low temperature and ensure that vulcanization does not take place prematurely. The compound is then formed into the rubber strips that are used to make the tire.

The ideal compound at this point would have a highly uniform dispersion of materials. In practice, however, there can be considerable non-uniformity to the dispersion. This is due to several causes, including hot and cold spots in the mixer housing and rotors, worn machines, and poor flow paths. This results in rubber strips having a little more carbon black here, and a little less there, along with a few clumps of other chemicals elsewhere that are not well mixed with the rubber or the additives. Most of these faults are caught in the quality control part of the process but if you encounter a tire that doesn't seem to balance properly, or is wearing unevenly, this is part of the reason.

Tread compounds include additives to impart wear resistance and traction in addition to environmental resistance. Tread compound development is an exercise in compromise, as hard compounds have long wear characteristics but poor traction whereas soft compounds have good traction but poor wear characteristics. This is where the racing part of tire development comes in, as this environment is one of the harshest conditions a tire will undergo. Here, they are subjected to high temperatures, high traction surfaces, hitting curbs at high speed and constant heat cycling. On top of that, their users are continually demanding longer usable life. Constant compound development and reformulation have been able to produce track tires that last five times longer yet grip as well. The lessons learned at the track have directly benefited the tyre compounding process used for street tires.

Tyre construction methods vary in the number and type of components, as well as the compound formulations for each component. The determinants for these variations in street tyre construction are tyre use and price point. Tyre makers continuously introduce new materials and construction methods in order to achieve higher performance at lower cost, and the consumers obviously benefit from this.