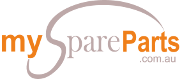 Your Free Spare Parts Online Marketplace. Currently being upgraded, will be back soon!
Custom Search
Tyre Treads
Tyre treads are the final layer of the complex and highly technical process that makes up the production of a tyre. In that black band is the compound that is the result of countless hours of research and testing, and in it is cut the tread pattern. Depending on the tyre's intended application, the tread pattern cut into the tyre's tread can be deep, multidirectional and complex or shallow and composed of a simple wavelike or grooved pattern.

Related Pages

Browse Tyre Prices
Tyre Compound
Tyre Basics
Tyre Maintenance

In practice, these patterns are commonly called the treads although technically speaking they are the tread pattern and the final layer of the tyre is the tread. As tyres get used up, the tread is worn off and past the halfway point, can be a limiting factor in providing traction. In commercial vehicles, worn tyres are often retreaded. This practice prolongs the life of the tire considerably but poor quality retreads sometimes result in delamination, which is what you see when the outer layer of a truck tire is left on the road or worse, flies off at speed and hits nearby vehicles.

Regular passenger car treads consist of small spaces between two or three prominent grooves along the circumference of the tyre. Parallel to these grooves are perpendicular cuts that extend to the edge of the tyre to help evacuate water in rainy or wet conditions. This patterns allow for a quiet ride but with good traction for safe operation on wet and dry roads. These patterns are most used in modern all-around passenger vehicles, with variations occurring between manufacturers. Again depending on intended use and compounding, the patterns can be shallow with sticky compounds or harder with a thicker tread to allow for deeper cut grooves and channels. High performance, high speed tyres tend to use shallower treads while economy and general purpose tires will have the deeper cut patterns for longer service life.

Most passenger tyres for sale nowadays have a treadwear indicator embossed on the sidewall. The higher the number is, the longer-wearing the tire will be. All things being equal, higher treadwear ratings could indicate a stiffer riding car with a bit less traction. If you look at the treadwear ratings on high performance tyres, these will be in the 200s, because of the softer compounds the manufacturers use for optimum traction. Long wearing tyres will have treadwear number ranging from 400 to 600.

Other tread patterns that you will see in tyres include directional treads which have a V or chevron design in the center and large spaces between lugs and non-directional treads that have lugs perpendicular to the center line of the tyre and provides good traction in both forward and backward directions . Cross country tyres have treads similar to non-directional treads but with more rounded shoulders. A lot of high performance road tyres are now also produced with a specific rotational direction. These are molded for left and right side mounting and will have arrows or words indicating the proper rotational direction. Tyres of this nature have optimized tread patterns and have their performance characteristics oriented towards dry conditions.

When choosing replacement tyres for your car, keep in mind the environment the vehicle is most often used in. Manufacturers have excellent recommendations for replacement tyres, but if you are looking for more tyre life, then look closely at the treadwear figures for the tires you are considering. If you are looking for higher performance tyres, consider if your car will only be used in dry or all around conditions.