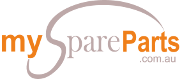 Your Free Spare Parts Online Marketplace. Currently being upgraded, will be back soon!
Custom Search
Ecu-Diagnostics
The advent of electronic modules in automobiles initially brought about a feeling from do-it-yourselfers that their cars suddenly became complex things that couldn´t be fixed without an expensive trip to the dealer. But a generation brought up with computers and a more specific understanding of automotive electronics systems brought enough know-how back to the general public, so much so that a paper clip or an inexpensive scan tool is all that is needed to diagnose a car whose CEL (check engine light) or MIL (malfunction indicator lamp) has come on.

Related Pages

Browse ECU Kit Prices
Reset ECU
ECU Reflashing
Piggyback ECU
Programmable ECU
ECU Basics

Knowing which system in a car is malfunctioning is a big step towards solving what is wrong with your ride. Most cars with ECUs have diagnostic plugs and those from 1996 onward will have the OBD II port in the area of the steering column for easy access. The OBD II standard was drafted by the Society of Automotive Engineers because of differing implementations and standards in the diagnostic systems implemented by automobile manufacturers during the 80s. Luckily for the public, most fault codes for older systems are online, and a specific model search will give the owner the meanings of the codes. OBD II guidelines provide for a standardized Diagnostic Link Connector (DLC) with dedicated pin assignments, standard placement under the dash, and most importantly, standardized lists of diagnostic trouble codes (DTC) and parameter identification data (PID) which are followed by all manufacturers. In addition, the guidelines provide for the ability of vehicle systems to record operating conditions when a fault occurs, including conditions that affect vehicle emissions, and the ability to clear stored codes from the ECU´s memory with a scan tool.

Although the OBD II port is configured specifically for use with a scan tool, you can still use a paper clip (or a piece of wire) to ascertain the error codes logged by the ECU. This is the same procedure for reading the codes in pre-OBD II systems. Basically, the ignition is turned to the on position and two terminals in the diagnostic port are shorted so that the check engine light on the dashboard flashes a number of times. This flashing of the CEL will repeat until the short is removed or the ignition is turned off. By counting the number of blinks, a table could then be consulted, which would tell the technician the system which would be at fault. Note that specific components could not be readily identified, but knowing which system is at fault drastically narrows down the possible faults. If your car is from the 80s and is computer-controlled, you may find the procedure and fault codes online. As we have said, this function is still available with OBD II systems, as the SAE engineers wanted to provide backward compatibility in this area.

Nowadays, scan tools are so cheap and readily available that if you are interested to know more about the inner workings of your car, buying a scan tool with matching cable is the best way to go.

Note that full implementation of OBD II only began in Australia in 2006, 10 years after it was mandated in the U.S. Because the ADR rules did not require an active OBD II system in Australian cars before 2006, most vehicle manufacturers with cars destined for Australia did not activate the OBD II system. The hardware (such as the diagnostic plugs and wiring) would be in place but connecting to it would not work. For cars in Australia between 1997 & 2006, there is a lot of confusion. Consult your dealer or do research online to check if your particular model is OBD II compliant or not. That way, you will not need to waste your money on a scan tool you can´t use. You will come across the EOBD acronym from time to time. This is essentially the European implementation of OBD II and their is no marked difference between the two.