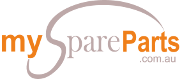 Your Free Spare Parts Online Marketplace. Currently being upgraded, will be back soon!
Custom Search
Ecu/Programmable
When to use programmable ECUs

There will be times when even the most sophisticated factory ECU reflashed with a performance tune will still be lacking in capabilities for a particular engine. This will be evident in cases of highly modified street cars and is always the case with race cars, where optimization for temperature, altitude, power delivery and a host of other factors are calibrated to a particular racetrack.

Related Pages

Browse ECU Kit Prices
Reset ECU
ECU Reflashing
Piggyback ECU
ECU Basics
ECU diagnostics

As it is, the factory ECU is already a very complex piece of circuitry that calculates hundreds of variables per second based on inputs like like throttle position, airflow, engine temperature, etc. If the ECU sees the values it expects, then everything is fine. The ECU will compensate for minor changes in values based on sensor feedback, and the engine will perform happily even with these revised values. However, when the values in the maps are off the designated ranges, either the ECU will compensate by returning values to normal levels or throw an error code. This is how the factory ECU can actually work against you when modifying your vehicle.

If you plan to modify your car with a specific set of mods and then leave it alone, a reflash will be the most cost-effective solution for you, and the incremental performance difference that a standalone ECU will provide will probably not be worth the extra cost that you will spend on the hardware itself, the tuner´s time and dyno time. However, if you modify your vehicle frequently, have the ability to modify ECU maps and/or want optimized power delivery at all times and conditions, then a standalone ECU makes sense.

When you purchase a standalone engine management system, there will be a base map that will allow you to run your car. This base map needs to be replaced with a set that will be calibrated to produce maximum performance from your modified vehicle. There are many manufacturers that offer standalone ECUs, and the capabilities of these ECUs will depend on the requirements and budget of the owner. In the early days of standalone ECUs, you had to rewire part or all of the car´s wiring harness to enable the ECU to communicate with the various sensors and control modules. Nowadays plugs and cables are widely available to adapt a certain ECU to a specific car. Unless you know what you are doing, tuning a standalone ECU should be left to specialists who have the knowledge and experience to customize a tune for a specific car. Many an engine has been blown by an amateur who changed a seemingly innocuous value in a map without being fully aware of its possible effects.

Open-source ECUs are the cheapest engine management solutions available. With a PC, free software and a cable, you can reflash your stock ECU using maps that are very close to being optimized for your engine setup. These open source solutions are used by tuners and serious modders alike as semi-permanent or dynamic tuning tools. They are suited for people who already have knowledge of the working of factory ECUs, are constantly tweaking their car, and can´t or won´t buy commercial ECUs. Some tuners may disparage these open-source solutions, but the fact is there are 600 horsepower and up cars there that are working reliably using a combination of open-source solutions and the factory ECU.

Custom engine tunes always extract the most power from a given set of modifications, given a capable tuner. Off-the-shelf maps, such as those used in reflashing factory ECUs, always have a built-in safety factor to account for environmental, fuel quality and other factors. With a programmable ECU, altitude, temperature, humidity, fuel quality, ignition timing and other variables can be optimized for a particular vehicle in a particular situation.