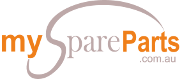 Your Free Spare Parts Online Marketplace. Currently being upgraded, will be back soon!
Custom Search
Ecu-Piggyback
Piggyback or standalone ECU?

Piggybacks, as they are known in automotive parlance, are electronic control modules that intercept signals from a car´s sensors and feed revised inputs to the factory ECU. These modules are used whenever a series of modifications to the car´s engine require revised control parameters to make best use of the aftermarket parts. Piggybacks first appeared in the early days of ECU tuning, when factory ECUs were not fully understood and ignition, boost and fuel injector controls were necessary if higher performance parts were to be used by performance enthusiasts.

Related Pages

Browse ECU Kit Prices
Reset ECU
ECU Reflashing
ECU Basics
Programmable ECU
ECU diagnostics

Piggybacks work by essentially lying to the ECU what the actual values the sensors are sending back. Therefore, the ECU is fooled into an action which it would not perform given the proper input signals. This is done to, for example, provide revised fuel and timing control for a highly boosted turbo engine. A piggyback uses the factory ECU's parameters to run the engine, and the piggyback has a limited amount of leverage in adjusting standard parameters and adjusting things like injector duty cycle. Because of the various variables that can affect the performance of an engine, piggybacks have had mixed success, specially with users who did not know the limits of these control modules.

There is no doubt that the best engine management system is a standalone unit, where minute changes can be made to ignition timing, fuel delivery and boost control (in the case of turbocharged engines). Given a competent tuner, a standalone ECU will give the best optimization for a given engine. But, and this is a big but, a standalone ECU will cost big bucks to buy, install and tune in the first place. Many competent tuning specialists can optimize an engine tune in about two hours, but apart from the fees for their expertise, you will also need to pay for dyno time, where changes can be monitored objectively.

Piggyback controllers have been shown to work effectively for moderate mods, and at very cost-effective prices. As long as the engine is not pushed beyond what the piggyback can control, a piggyback will work for budget-conscious users. This is why piggyback controllers are still popular options, despite the availability of cost-effective ECU-specific solutions like reflashing and open-source engine management solutions. Because of the wide range of adjustments piggyback solutions offer, some users who have not gone to extreme modifications still choose to go this wallet- and user-friendly route.

As of now, standalone solutions have gained more traction with enthusiasts as the engine management solution of choice. This is in large part due to the considerable library of knowledge that has become available over the Internet, as well as the proliferation of open-source and cheaper ECU variants. But piggybacks are still viable for moderately modded engines, and going this route will give the performance enthusiast a lot of base knowledge which will serve him/her in good stead as the performance bug bites harder. Personal temperament (tinkerer or set & forget), extent of engine mods and, of course, budget are the main factors to consider when deciding to go the piggyback or standalone engine management route.