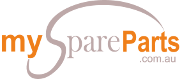 Your Free Spare Parts Online Marketplace. Currently being upgraded, will be back soon!
Custom Search
Ecu-Reflash
ECU reflashing
If you are interested in improving the performance of your car, you will come across the term reflash or reflashing sooner or later. A reflash means partly or fully replacing the parameters and values stored in your car´s ECU to upgrade the program, or to improve the car´s performance, based on knowledge gained from real world experience and accumulated knowledge from tinkering with factory ECUs.

Related Pages

Browse ECU Kit Prices
Reset ECU
ECU Basics
Piggyback ECU
Programmable ECU
ECU diagnostics

All ECUs have their maps and other control parameters stored in ROM (read only memory). What a reflash does is read this ROM, store it as an image file and then replace the ROM image in the ECU with an improved version containing additional/unlocked functions or improvements in the original settings. Since manufacturers are normally conservative with their settings (due to reliability, emissions or litigation concerns), a reflash with more aggressive settings will remove these compromises that results in a more responsive car. If you need to, going back to the stock or OEM settings is just a matter of reflashing the original ROM image back into the ECU.

But reflashing is not just about aftermarket tuning. Many times, car manufacturers will issue program patches to its dealers around the world for the purpose of upgrading factory ECUs. More often than not, this will be due to issues found on a certain model, and which a simple fine tuning will address. For example, a manufacturer might notice a trend of certain users experiencing detonation at high rpm. The factory engineers can then create a patch to fix the problem. This will be a new ROM image with revised values to prevent the detonation problem. All new cars on the assembly line will then receive this new calibration, and the factory will also send it out to dealers who can reflash customer´s cars that exhibit the problem.

A lot of times, dealers will undertake to reflash a car´s ECU without the owner´s knowledge or consent. This is not normally a problem, as updated ROM images or patches usually address problems that the car can do without. However, in the case of a factory ECU that has been reflashed with a non-standard performance tune, this can be a disaster. If you had paid for an aftermarket performance reflash, the dealer´s "upgrade" will erase this tune. Unless, of course, you have a backup and know how to do a reflash yourself.

Doing your own reflash takes just a personal computer and a cable that can interface with your car´s ECU. Nowadays, this connection is done through the OBD II port, but the cable is model specific. The other end connects to the computer´s USB port. While there are custom software programs out on the market, tuners have had considerable success with open-source programs. The programs have comprehensive guides to reflashing compatible cars, and will point you to sources of upgraded ROM files.

Just a few years ago, the capabilities of factory ECUs were not comparable to the aftermarket ECUs available in the market. While most factory ECUs then did an acceptable job in terms of meeting the performance and emissions requirements of a particular car model, modifying the engine would require capabilities the ECU did not have, such as speed density tuning, dual maps, live mapping, valet mode and flashing the CEL/MIL for cases of engine knock.

Nowadays, a combination of open source software, cheap hardware and publicly available tunes give the performance enthusiast the opportunity to tinker with their cars using just a computer. Simple bolt-ons and a reflashing will give a noticeable performance boost for comparatively little money. Using proven ROM image files is generally safe, as long as you follow the instructions and guides carefully. It is when you start tinkering with the values in the maps where you begin to tread on thin ice.